Why Athlete Intelligence?
Athlete Intelligence is a leading Head-Impact Monitoring and Performance Tracking Solution for Team Sports. We combine on-field data with actionable reporting to provide Coaches and Athletic Trainers a data driven approach to improving athlete safety and performance.
Trusted Partners
Head-Impact Monitoring Solution of choice for programs at the Youth, High School, and Top Power 5 NCAA Conference Level Teams.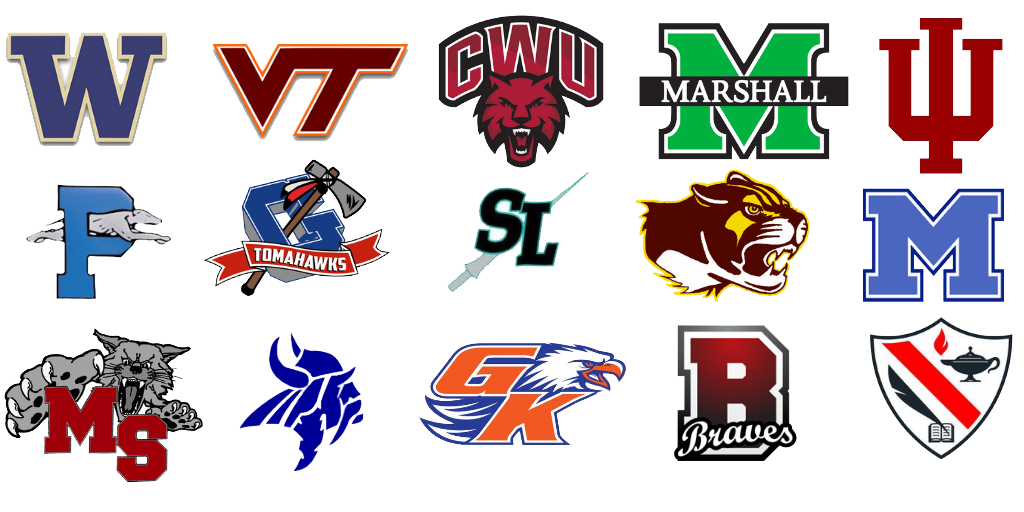 "Working with Athlete Intelligence allowed us to show our players the importance of keeping their head up and out of contact.  When they have a visual of where contact with their helmet happens, it gives our staff another tool to stress safety on the field"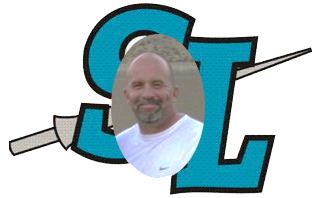 "We are excited to work with Athlete Intelligence.  They offer a lot of capabilities in regards to monitoring player safety and performance.  The easy-to-use platform and technology maximizes the information we can provide to our athletes."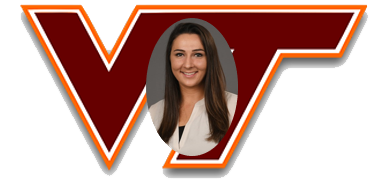 "It's like adding an extra set of eyes and ears on the field that can give us information about what's going on and where we can identify high risk opportunities."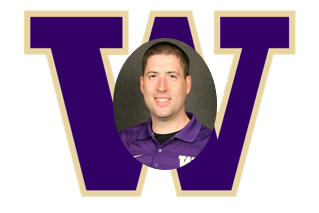 Actionable Data Analytics
The Web Analytics Platform
The Athlete Intelligence Web Analytics Platform is designed to take team data from games and practices and turn it into Coachable Moments™. Through the Athlete Intelligence Web Analytics Platform you will gain access to:
Improve Athlete Technique

Optimize Athlete Performance

Manage Head-Impact Exposure

Make data driven decisions

Receive Automated Reports

Create more Coachable Moments™

Develop Return to play Strategy

Compare Team Impact Trends

Identify Position and Athlete Outliers

Validate improper head-impact trends

Use Time-Stamped Data to Pair with video
Watch a Demo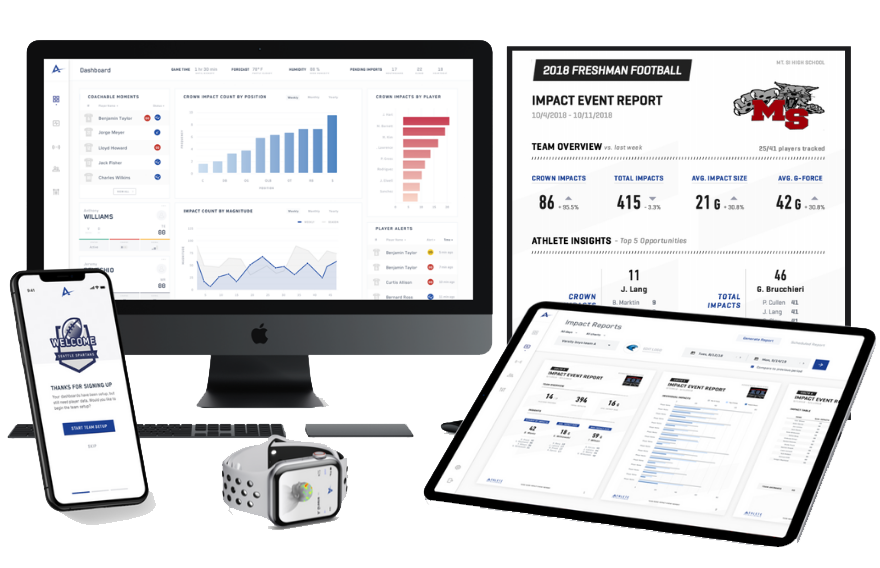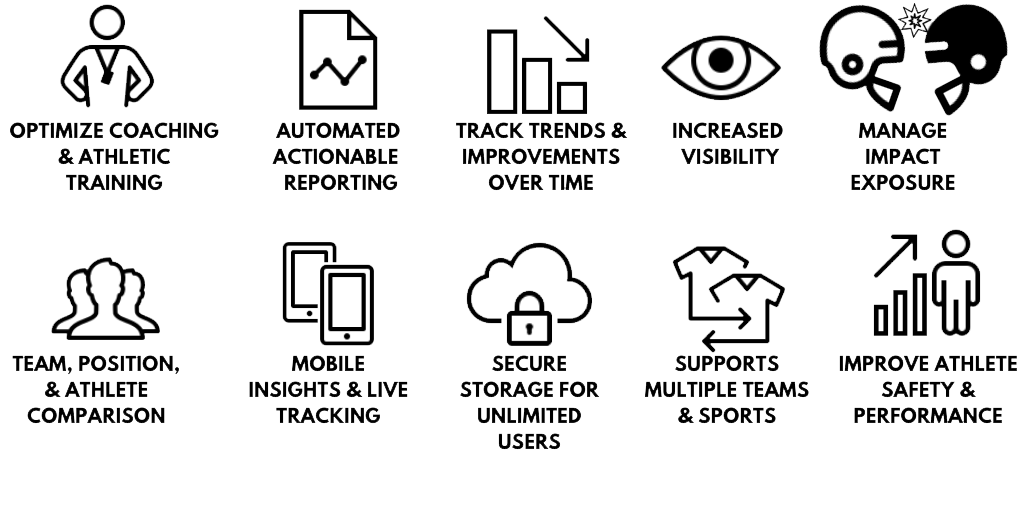 The Reports
Gain quick access to reports directly to your inbox following a game or practice and set up custom frequencies for weekly and monthly overviews. Our E-mail reporting engine provides:
Auto sent to any user account

Weekly comparisons and trends

Monthly comparisons and trends

Customized Reports and date ranges
Watch a Demo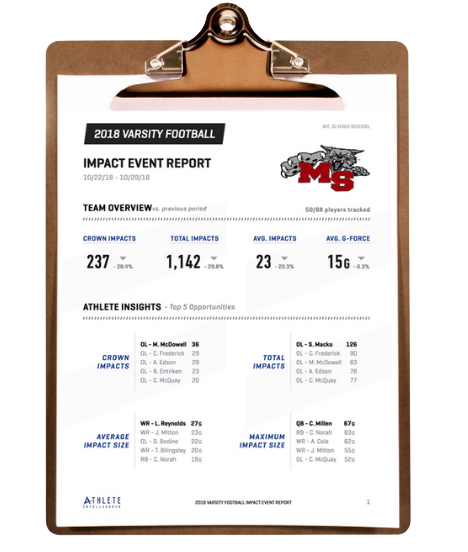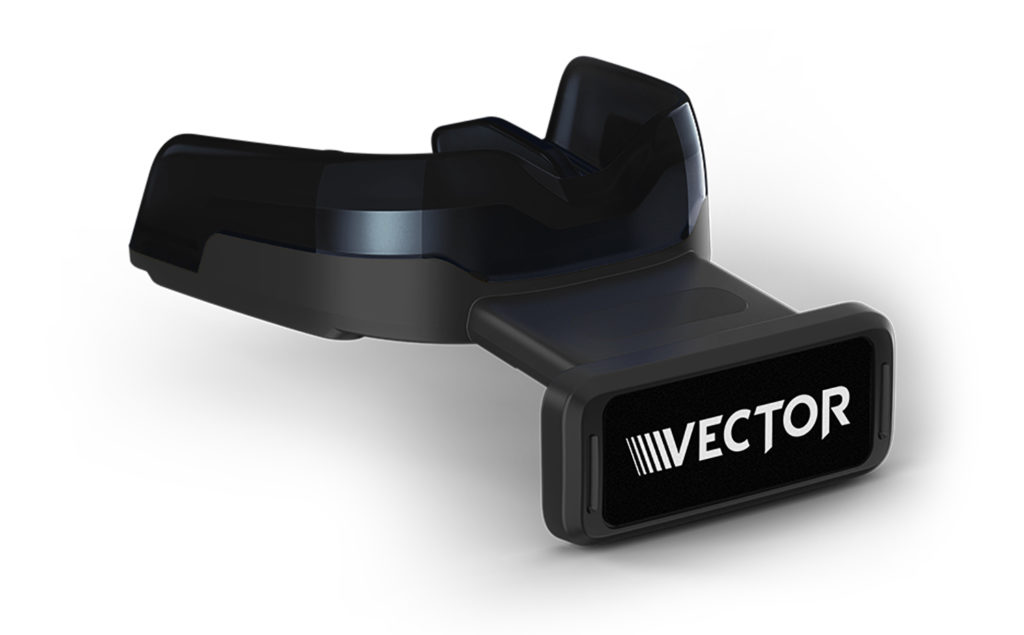 The VECTOR™ MouthGuard is a highly-accurate head impact monitoring sensor allowing Teams to track live impacts during contact sports.  In real-time, impacts are instantaneously transmitted to the sidelines to notify staff about the impacts of concern.  Set custom alert thresholds for the severity and count of head impacts so you never miss a thing.
Highly Accurate Data with Pin-Point Impact Locations

Real-Time Instantaneous Data Transmission with over 350ft of Range

Actively Monitor Impacts to a Players Head During Games and Practice

Exclusive Vistamaxx Material For a Tight Custom Fit and Enhanced Breathability
View Product Details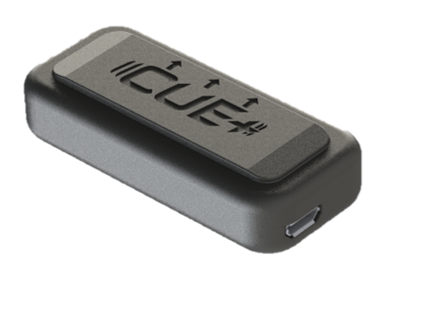 The CUE+ Sport Sensor is a helmet or headband affixed head-impact monitoring and performance tracking wearable sensor.  CUE+ allows teams to simultaneously track head-impact and performance data as it happens on the field or ice.  Designed for live data streaming, CUE+ provides advanced data analytics and streamlined processes to help teams at all levels of play improve safety and performance.
Helmet or Headband Affixed for Cross Sport Usage

Live Data Streaming with Real Time Alert Capabilities

Advanced Metrics and Analytics

Integrated GPS and Temperature Tracking
View Product Details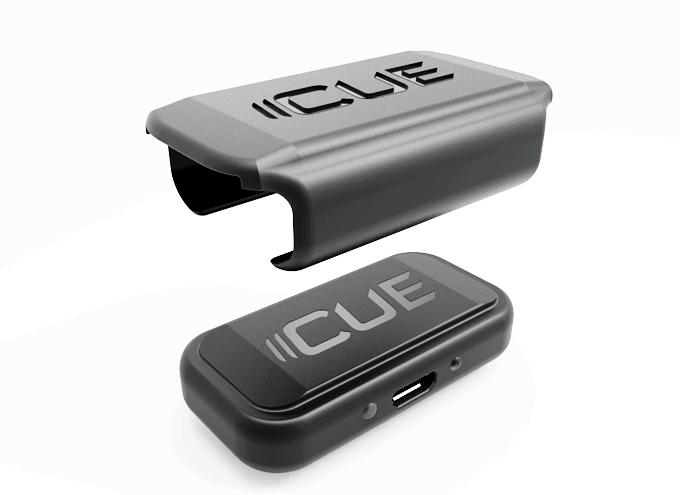 The CUE Sport Sensor™ is a Team head impact monitoring wearable device for both helmeted and non helmeted sports.  Designed for helmeted sports like football, lacrosse, and hockey and headband sports like women's lacrosse, women's soccer and field hockey, the CUE Sport Sensor is an easy way for any team to track head impact exposure to improve athlete safety and technique.
Designed for Helmeted and Non Helmeted Sports

Post-Game or Practice Bluetooth Wireless Download

Transferable Between Athletes and Sports
View Product Details
Customer Reviews
Read why Teams at all levels of play select Athlete Intelligence as their Head Impact Monitoring and Performance Tracking Solution.
The Future of Athlete Safety and Performance
View our information booklet to learn how we take the data from the field and turn it into actionable information. Improve athlete technique, manage head impact exposure, and reduce the risk of injury. Learn more today.
What you will find in the Athlete Intelligence Info Booklet:
Athlete Intelligence Mission.
Head Impact Monitoring as the future of athlete Safety and Performance.
Athlete Intelligence Web Platform and Product Features.
Overview of the Athlete Intelligence Automated Reporting System.
How to Make Data Driven Decisions to improve athlete performance and safety.