Athlete Intelligence Recognized as Leading Sports Technology Company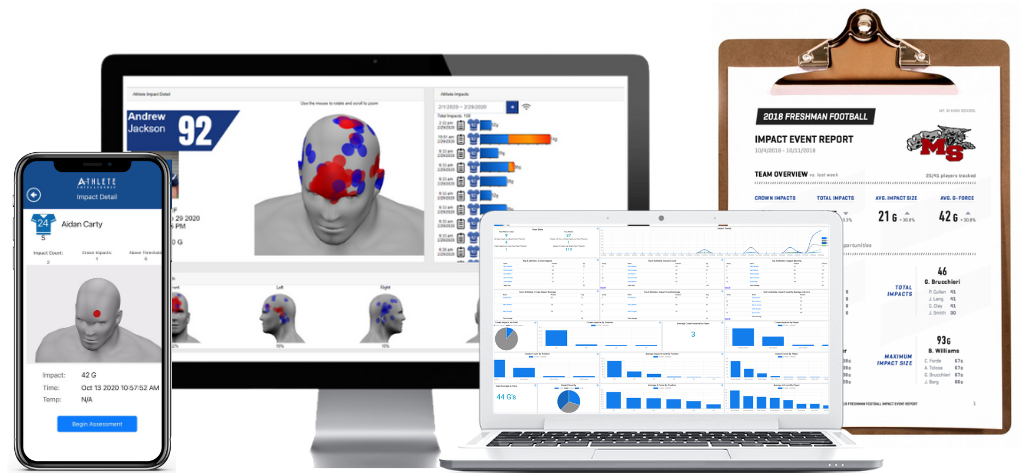 Sports Technology Market Size to Grow by $24.56 billion | Athlete Intelligence Among Key Vendors
Technavio, an industry-leading global technology research company released its market insights highlighting the expected growth of sports technology by 2026.  Estimated to grow by $24.56 billion, leading products include wearable technology, data analytics, augmented reality, virtual reality, and machine learning technology.  Much of this growth is fueled by the ability of these products to help perform tasks more efficiently, quickly, and aid with better decision-making processes.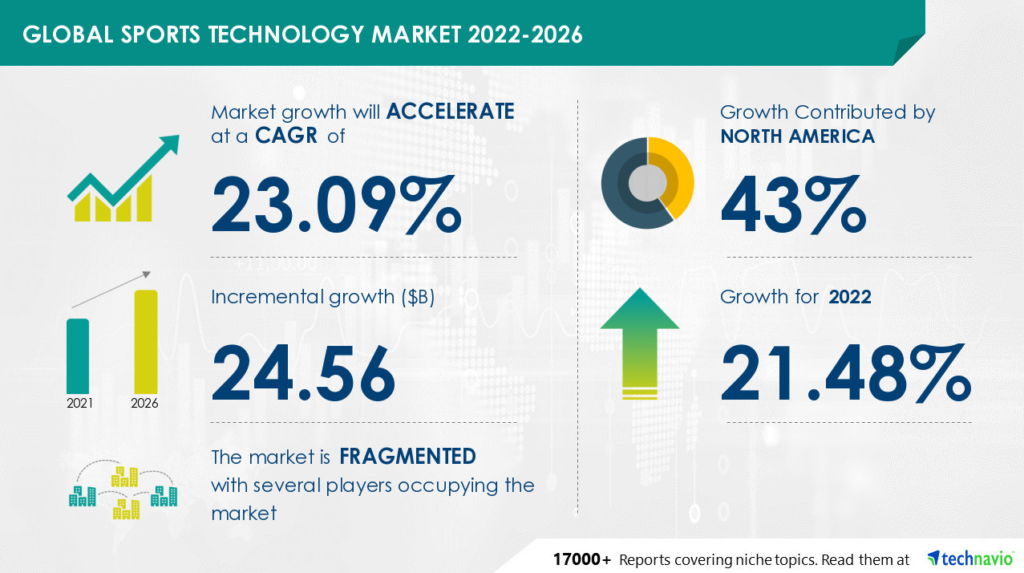 Regional Analysis
Based on geography, the sports technology market has been segmented into five regions, namely 

North America

, 

Europe

, APAC, 

South America

, and MEA.
43% of the growth is expected to originate from 

North America

.
The US and 

Canada

 are the key countries for the sports technology market in 

North America

.
Market growth in this region will be faster than the growth of the market in 

North America

, 

Europe

, APAC, 

South America

, and MEA.
The launch of innovative and improved sports technology products and platforms, growing Internet penetration, and the launch of advanced video game consoles will drive the growth of the sports technology market in 

North America

 during the forecast period.
Key Vendor Offerings:
Agile Sports Technologies Inc. – The company offers Volleymetrics that can record and upload analytics with automatic smart cameras and saves time.
Athlete Intelligence – The company offers VECTOR MouthGuard that is a highly accurate head impact monitoring wearable device for team contact sports.
Catapult Group International Ltd. – The company offers wearable technology such as Catapult Vision that brings pre- and post-match analysis and Catapult AMS that elevates the management and communication of data.
Chetu Inc. – The company offers sports analytics and athlete performance solutions that build a suite of sports analytics tools designed for ultimate performance intelligence.
Cisco Systems Inc. – The company offers sports technology such as Esports.
Click here to read the full report
_
About Athlete Intelligence
Athlete Intelligence is a sports technology and data analytics company specializing in head impact monitoring.  Through a variety of wearable sensor options to collect head impact data, Athlete Intelligence provides actionable and automated reporting dashboards to become an added resource for team staff.  Teams use the reports to highlight and improve unnecessary head impact exposure and where athlete technique needs to be adjusted.  For more information on Athlete Intelligence, please visit:  www.AthleteIntelligence.com
Learn more about Athlete Intelligence by downloading the Information Booklet below.