Central Washington University Selects Athlete Intelligence and the Vector MouthGuard for Head-Impact Monitoring
KIRKLAND, Washington – Athlete Intelligence, a leading head-impact monitoring and performance tracking solution, is excited to announce its 3-year agreement with Central Washington University's Football Team.  With this partnership, each athlete on the Central Washington Football team will be outfitted with the Athlete Intelligence VECTOR MouthGuard.  Central Washington University is the first program in the GNAC conference who has implemented a team-wide head-impact monitoring solution.
"With the addition of the VECTOR MouthGuard, it allows us to continue to keep the safety and well-being of our players at the highest priority.  The real time monitoring helps us check on players for possible concussions and the reports help us identify athletes who may improve tackling and contact techniques to prevent head and neck injuries." says Isaac Perry, Head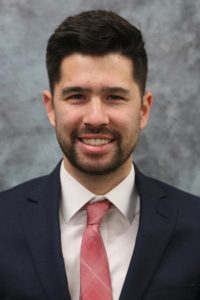 Athletic Trainer of Central Washington University's Football team.
The Athlete Intelligence Platform and VECTOR MouthGuard are used to monitor the quantity, location, and severity of each impact sustained by the athletes in real-time.  If an athlete experiences a head-impact over the pre-set threshold, a notification will be sent directly to the Athletic Training team notifying them of the athlete and impact severity.  The Athletic Training team can use this added information when determining if further evaluation is needed.  Following each game and practice, the Athlete Intelligence Platform also sends automated reports to the staff breaking down the team impact data by position and athlete, highlighting areas of coaching opportunities.
"Central Washington University's commitment to the Athlete Intelligence Platform speaks volumes about their teams focus to improve athlete performance and safety." Said Andrew Golden, Director of Marketing for Athlete Intelligence.  "It's exciting to see Central Washington University setting the standard for student-athlete safety."
About Athlete Intelligence
Athlete Intelligence is a leading sports technology and data analytics company located in Kirkland, Washington.  Through a variety of wearable sensor options, Athlete Intelligence provides teams the ability to track the location, count, and severity of each impact allowing teams to use the data to improve athlete technique, manage head-impact exposure, and reduce the risk of injury.  For more information on Athlete Intelligence, please visit:  www.AthleteIntelligence.com
About Central Washington University
Central Washington University is a public university in Ellensburg, Washington. Founded in 1891, the university consists of four divisions: the President' Division, Business and Financial Affairs, Operations, and Academic and Student Life.
–
Want to learn more about Athlete Intelligence?  View our Info Booklet to see how we take the data from the field and turn it into Coachable Moments.