Changing the Game: Fort Worth High School Football Partners with Athlete Intelligence for Head Impact Monitoring and Data Analytics

Fort Vancouver High School Joins Forces with Athlete Intelligence for Cutting-Edge Head Impact Monitoring and Data Analytics
In a groundbreaking move towards the safety and performance enhancement of their student-athletes, Fort Vancouver High School proudly announces its partnership with Athlete Intelligence, a leader in head impact monitoring and data analytics for tackle football programs. This dynamic collaboration marks a transformative step forward in prioritizing player well-being and optimizing athletic prowess.
Unlocking the Future of Tackle Football: A Pioneering Partnership
Fort Vancouver High School, renowned for its commitment to academic excellence and athletic achievement, has chosen Athlete Intelligence as its trusted partner in the quest for safer and more effective tackle football programs. This partnership represents a seismic shift in how sports organizations approach player safety, performance assessment, and data-driven decision-making.
How Athlete Intelligence is Revolutionizing Tackle Football Programs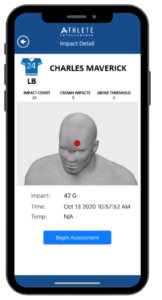 At the heart of this partnership is Athlete Intelligence's cutting-edge head impact monitoring technology. By equipping Fort Vancouver High School athletes with state-of-the-art wearable sensors, the program gains real-time insights into player safety, enabling coaches and medical staff to make informed decisions about player well-being. These sensors collect crucial data about head impacts, allowing for immediate detection and response to potential concussions and other injuries.
Coach Douglas Bilodeau, Head Football Coach at Fort Vancouver High School, expresses his excitement about this groundbreaking collaboration: "I formerly worked for USA Football as a Master Trainer, now I work for the state of Washington (WIAA) as a Heads up Trainer for 5 years. No matter how much training you do there is always the next step.  That next step is the Athlete Intelligence way to monitor contact with a timestamp which will show up on film and coincide with a practice schedule. I look forward to be able show players the film and the impact and being able not only correct technique but to protect our players from injury."
The Where and Why of this Game-Changing Partnership
Located in the picturesque city of Vancouver, Washington, Fort Vancouver High School has consistently produced exceptional athletes and scholars. Their commitment to excellence on and off the field has led them to join hands with Athlete Intelligence.
Andrew Golden, Director of Business Operations at Athlete Intelligence, shares his enthusiasm: "We are thrilled to partner with Fort Vancouver High School, an institution that shares our dedication to player safety and performance enhancement. Together, we are shaping the future of tackle football by leveraging data and technology to protect young athletes."
This partnership signifies a win-win scenario for Fort Vancouver High School. Athlete Intelligence's technology not only ensures the safety of student-athletes but also aids in performance tracking and improvement. By monitoring head impacts and player movements, coaches can make data-backed decisions to enhance the team's competitive edge.
A Commitment to Player Safety and Excellence
Fort Vancouver High School's decision to collaborate with Athlete Intelligence underscores its unwavering commitment to the well-being of its student-athletes. The advanced technology provided by Athlete Intelligence offers several key advantages:
Real-time Impact Monitoring: Athlete Intelligence's sensors provide immediate data on head impacts, enabling quick and accurate injury assessments.
Data-Driven Coaching: Coaches can use the collected data to tailor training programs, reduce injury risks, and optimize player performance.
Parental Peace of Mind: Parents can be confident that their children are participating in a program that prioritizes safety through cutting-edge technology.
Collegiate Prospects: Enhanced player performance and safety records can open doors to collegiate opportunities for aspiring athletes.
Community Support: The partnership showcases Fort Vancouver High School's commitment to its community's well-being, reinforcing its status as a pillar of excellence.
The Future of Tackle Football Starts Here
Fort Vancouver High School's alliance with Athlete Intelligence is a resounding declaration that the future of tackle football is brighter, safer, and more data-driven than ever before. This partnership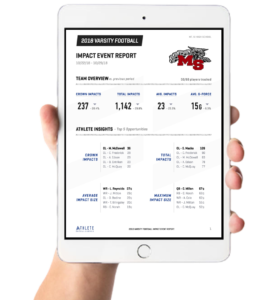 ensures that athletes are protected and nurtured, providing them with an environment in which they can thrive.
Athlete Intelligence invites other schools and institutions to explore the potential of head impact monitoring and data analytics in their athletic programs. To learn more about how Athlete Intelligence can revolutionize your tackle football program, please visit Athlete Intelligence.
About Athlete Intelligence
The Athlete Intelligence system is an innovative way of tracking head impacts, which can help reduce the risk of injury. The system allows for real-time alerts and helps improve athlete performance. The data generated by the system helps identify patterns in head impacts and shows the effectiveness of proper tackling techniques. Reports and analytics provide coaches with valuable information on their athletes, allowing them to make informed decisions and adjust training accordingly.