Glastonbury Football Using New Technology to Keep Players Safe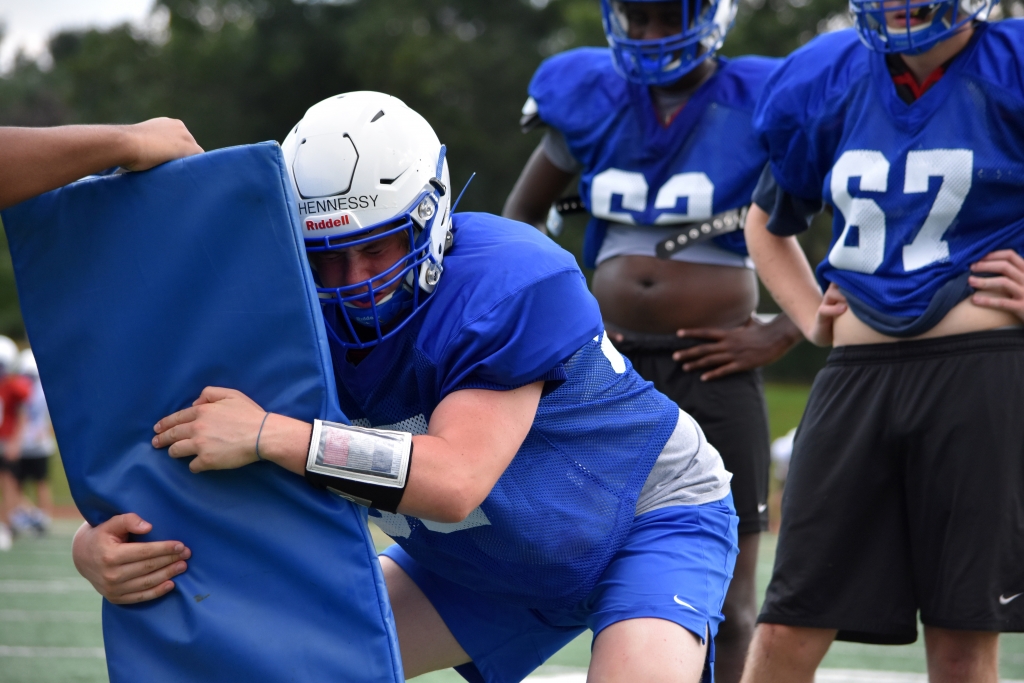 NBC Connecticut Highlights the Data-Driven Approach to Glastonbury Football's Head Health Safety
When Eric Hennessy was hired to be the Glastonbury Head Football Coach, it was important for him to build a program and environment that supported innovative safety measures.  As big hits and concussions drive widespread concern in high school football, Hennessy wanted to make sure he had oversight on all head impacts his athletes were sustaining during games and practices.
When Coach Hennessy came across the Athlete Intelligence Head Impact Monitoring System, he knew it would be game-changing.
"The sensor is placed inside the helmet," said Hennessy. "It collects data on the number of hits, the G-force during the hit, and then the location of the hit on the helmet."  As a Coach, Hennessy uses this information to look at head-impact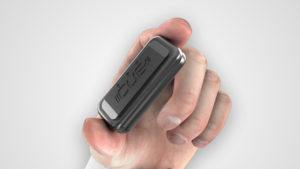 workloads by position or specific athletes.  Athletes experiencing higher head impact workloads create an opportunity for Coach Hennessy and his staff. They are able to show the athlete the data and coach them on removing their head from unnecessary contact, reducing head impact exposure.  When larger impacts occur, he and his athletic training staff get notified instantly on their phone or smartwatch.
"The biggest benefit is that our kids are safer and what we're trying to do is be smarter about how we coach and trying to be proactive and recognize when a kid is in that danger zone," said Hennessy.  "It's not always that one big hit that somebody is going to get a concussion, It's usually a cumulative thing," Hennessy added.
WATCH VIDEO:
The CUE+ Sport Sensor is a small wearable device that gets placed inside of a football helmet.  The sensor will track the impact location, total quantity, and G-Force of every head impact sustained during a game or practice session.  When used in live mode, head-impacts at or above the Team's pre-set threshold are sent instantly to the Coach and Athletic Trainer's smartphone and smartwatch notifying them of the player, G-force of the impact, and location of the impact.  While the live-mode capabilities provide an extra set of eyes and ears on the field, most Teams find the system's automated reports and analytics dashboards to provide the most actionable information.  In these reports, Teams can easily identify which athletes are taking the most head impacts and performing outside the norm of team impact baselines.  When identified, Coaches can work with those athletes on their technique to make sure they are removing their heads from unnecessary contact.  As a result, teams will see a decrease in exposure rates validating their athletes are playing with correct heads-up style tackling/blocking.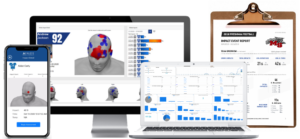 "Hearing how Glastonbury High School has embraced the Athlete Intelligence system validates our purpose and mission on how we can provide a data-driven resource to improving athlete safety and performance," says Andrew Golden, Director of Business Operations at Athlete Intelligence.
When asking the players about their thoughts on the Athlete Intelligence system, they had this to say, "I think the technology is making it a safer sport, which is awesome," said Glastonbury senior Jack Hennessy.
Read the full story by NBC-Connecticut here: https://www.nbcconnecticut.com/news/sports/glastonbury-football-using-new-technology-to-keep-players-safe/2619356/ 
_
Interested in how your Football Team can implement the Athlete Intelligence Head Impact Monitoring Platform?  Start by downloading our Information Booklet below to learn more and an Athlete Intelligence Team Member will contact you directly with product information and pricing.