Helmet Sensors Help West Middlesex Midget Football Boost Participation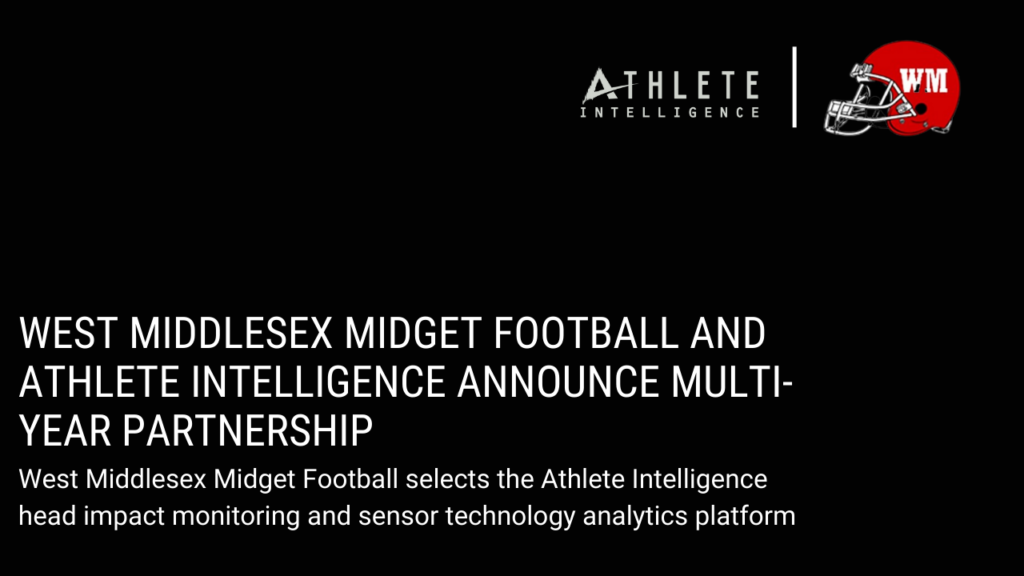 WM Midget Football Becomes the 2nd Club in Shenango Valley to Add Helmet Sensor Technology as Part of the Organizations Youth Preferred Partnership
The West Middlesex Midget Football Organization signs a multi-year agreement with Athlete Intelligence.  All participants in the Midget and Pee Wee level will practice and play with the Athlete Intelligence CUE Sport Sensor in their football helmet.  The sensors will collect impact workload totals and location patterns to aid coaches in a player's technique.  Post-session reports will help Coaches identify where adjustments must be made to further remove a player's head from continued contact.
"Any extra information that we can use to modify or correct bad form and technique is always worth implementing," said Head of Football Operations, Jake Gartner.  "Many parents were excited to hear that we were taking the extra step to ensure as much safety as we can and as a result, led to more sign-ups," Gartner adds.
The Athlete Intelligence CUE Sport Sensor is placed inside a football helmet between the padding.  During a session, the sensors will collect the impact count, location, and severity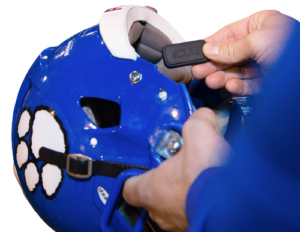 of each head impact.  Following a session, Team Staff can access automated reports highlighting players who experienced the hardest impacts and players who took the most impacts.  Throughout the season, the reports will identify athletes and position groups who are performing above team averages and require additional work on their technique to remove the head from further contact.
"We are thrilled to be working with the West Middlesex Midget Football Organization and help be a part of their growing program," said Andrew Golden, Director of Business Operations for Athlete Intelligence.  "This program has developed a hard-working culture for their young players that allows them to maximize effort and minimize the risk of injury; we are excited to help take that to the next level," Golden adds.
Teams who use the Athlete Intelligence system gain the most value by identifying players with the highest crown of head impacts or total impact counts.  These numbers correlate to critical technique adjustments.  Programs that use the Athlete Intelligence head impact monitoring system have been able to reduce impact workloads by 29%. The data gives Coaches confidence that their players are following the heads-up technique they are being taught.
About Athlete Intelligence
Athlete Intelligence is a head impact monitoring and sensor technology subscription service for sports teams.  We combine wearable technology with simplified data analytics to provide summarized reports that highlight player performance and safety improvement opportunities.  Athlete Intelligence offers head impact monitoring and sensor technology services to youth, high school, and college-level programs. For more information on Athlete Intelligence, please visit:  www.AthleteIntelligence.com