Indiana University Selects Athlete Intelligence and the Vector MouthGuard for Head-Impact Study
KIRKLAND, Washington – Athlete Intelligence, a leading head-impact monitoring and performance tracking solution, is excited to announce its recent partnership with Indiana University as part of a research study to further understand the effect of impacts to high school football athletes.  As part of the study, 30 football athletes from neighboring Bloomington North High School will be wearing the VECTOR MouthGuard from Athlete Intelligence during each game and practice.
The study is led by Dr. Keisuke Kawata, an assistant professor at Indiana University School of Public Health, who used the VECTOR MouthGuard in the past 2 sub-concussive studies in college and high school football players.  "These studies led to the current longitudinal projects to address how many head impacts sustained during high school career are safe or unsafe. This study will celebrate football as a safe sport to participate and provide objective data to athletes, coaches, parents, and public health policy markers regarding the brain health of contact sports athletes" Kawata said.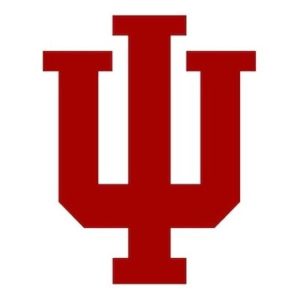 The Athlete Intelligence Platform and VECTOR MouthGuard will be used to monitor the quantity, location, and severity of each impact sustained by the athletes.  The goal of the study is to further understand if there is a threshold limit of impacts our athletes should be allowed to sustain before taking a rest.  Prior to the season, each athlete had an MRI along with blood and saliva tests taken with additional tests to be administered just following the season.
"We're excited about the recent partnership with Indiana University and to support their goals of better understanding the effects of repetitive impacts to the head. "said Andrew Golden, Director of Marketing for Athlete Intelligence.  "Until the launch of our VECTOR MouthGaurd in 2015, there wasn't a reasonable way for researchers to gather on field accurate head-impact data."  Andrew adds.  "by teaming up with research partners, we're hoping, through their studies, we can better understand the risks in contact and collision sports."
Following the 2019/2020 season, Kawata and his investigative team at Indiana University hope to expand the study to an additional 3 teams in Indiana.
About Athlete Intelligence
Athlete Intelligence is a leading sports technology and data analytics company located in Kirkland, Washington.  Through a variety of wearable sensor options, Athlete Intelligence provides teams the ability to track the location, count, and severity of each impact allowing teams to use the data to improve athlete technique, manage head-impact exposure, and reduce the risk of injury.  For more information on Athlete Intelligence, please visit:  www.AthleteIntelligence.com
About Indiana University
The Indiana University School of Public Health-Bloomington is an undergraduate and graduate school at Indiana University Bloomington. Until 2012, it was the School of Health, Physical Education, and Recreation. Now, the School of Public Health on IU's Bloomington campus is the largest school of public health in the Big 10.
Want to Learn More about Athlete Intelligence?  Click the below to view our Info Booklet