Kittitas Middle School Partners with Athlete Intelligence for Advanced Head Impact Monitoring and Performance Enhancement

Revolutionizing Safety and Performance: Empowering Kittitas Middle School Football with Cutting-edge Head Impact Technology
Kittitas Middle School is proud to announce its groundbreaking partnership with Athlete Intelligence, a trailblazing leader in head impact monitoring and performance-tracking solutions. The collaboration aims to revolutionize the safety and performance of the school's football program while setting new standards for player well-being and development.
Kittitas Middle School boasts a rich tradition of excellence in education and athletics. The football program is dedicated to nurturing young athletes, teaching essential life skills, and fostering a culture of teamwork, resilience, and sportsmanship. With the integration of Athlete Intelligence's technology, the school is taking a momentous step forward in ensuring the well-being and success of its student-athletes.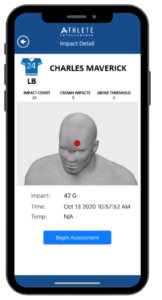 When asked about his decision to partner with Athlete Intelligence, Head Football Coach Brent Dixon had the following statement. "These sensors are going to give our coaching staff another set of eyes on the field. We will be able to identify players who are using improper tackling techniques in practice and games, which will allow us to work with those individual athletes to improve technique, focus on tackling drills, and help make the game safer for our student-athletes," Dixon added.
Empowering Football Programs with Athlete Intelligence
Athlete Intelligence's innovative head impact monitoring technology provides a comprehensive solution that seamlessly integrates into the Kittitas Middle School football program. This partnership equips coaches with insights that enhance decision-making, mitigate injury risks, and optimize performance.
Through Athlete Intelligence's advanced sensors, coaches can gain unprecedented visibility into player-specific data, enabling them to make informed decisions about training regimens, gameplay strategies, and injury prevention measures. This data-driven approach helps customize training routines and identify areas for improvement, elevating the overall performance of the team.
A Positive Impact for Tackle Football Programs
Athlete Intelligence's system addresses a critical need within tackle football programs by significantly reducing the risk of head injuries. The technology's ability to monitor and analyze head impacts empowers coaches and medical staff to take immediate action if a player experiences a potentially harmful impact. This proactive approach ensures that players receive the necessary medical attention promptly, contributing to their overall safety and long-term well-being.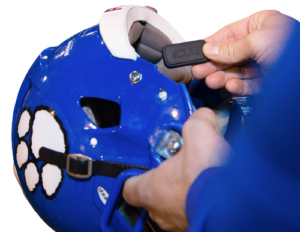 "After meeting Coach Dixon at a Football Clinic, we discussed in detail our system's capabilities and easy ways to fundraise for it," said Sales and Business Development Representative James Atterberry. "You could tell Coach Dixon is motivated by player safety and wants nothing but the best for his players," Atterberry added.
Why Head Impact Monitoring Matters
The partnership between Kittitas Middle School and Athlete Intelligence underscores the importance of head impact monitoring systems in modern football programs. With growing concerns about player safety, it's imperative for schools and organizations to explore cutting-edge technologies that prioritize player health while maintaining the integrity of the sport.
As Kittitas Middle School Football demonstrates its commitment to player safety, it sets an inspiring example for other programs to follow suit. By embracing Athlete Intelligence's technology, schools and teams can proactively address head injury risks, instilling confidence in parents, players, and the community.
About Athlete Intelligence
The Athlete Intelligence system is an innovative way of tracking head impacts, which can help reduce the risk of injury. The system allows for real-time alerts and helps improve athlete performance. The data generated by the system helps identify patterns in head impacts and shows the effectiveness of proper tackling techniques. Reports and analytics provide coaches with valuable information on their athletes, allowing them to make informed decisions and adjust training accordingly.