Life Christian Academy Football Takes Control of Head Impacts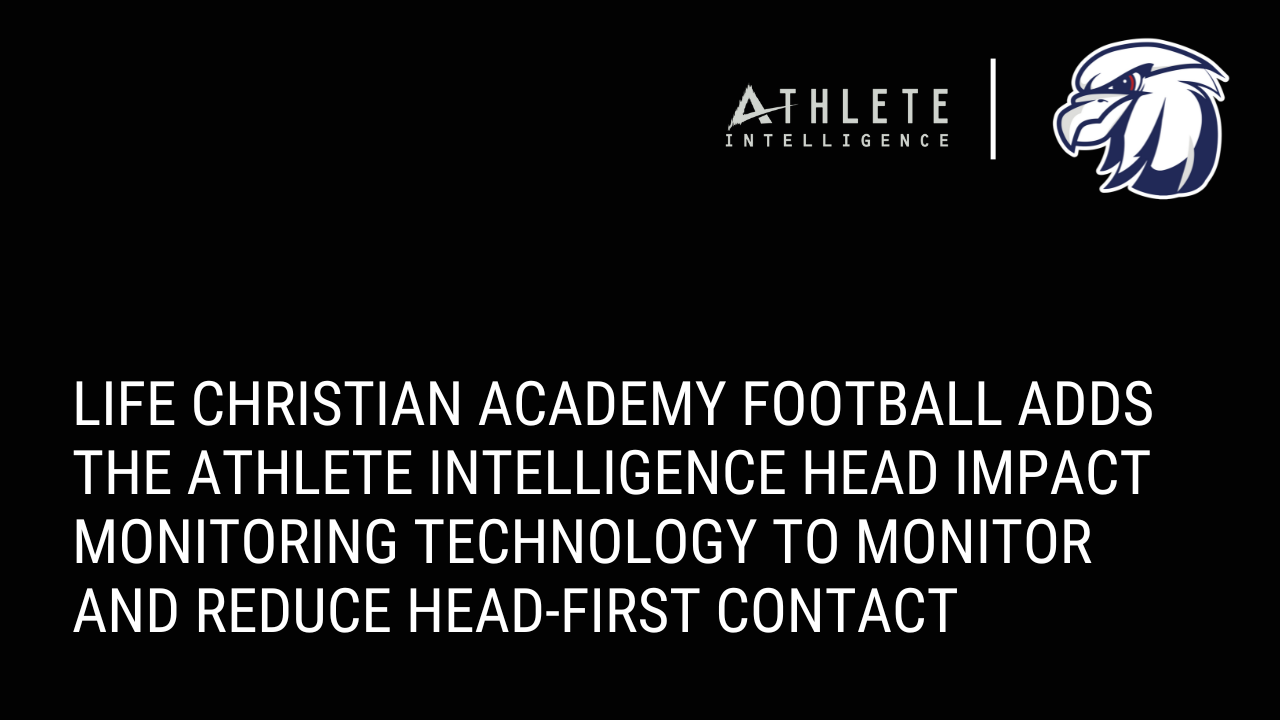 Life Christian Academy Football Adds the Athlete Intelligence CUE+ Helmet Sensor to Correct Head-First Contact
Life Christian Academy (WA) is home to the Eagle Football program.  A smaller program where many are participating in tackle football for the first time and must play both sides of the ball.  It hasn't always been about wins and losses for the Life Christian Academy Football program.  The Coaches have created an environment where students can embrace the game of football in the safest way possible while gaining the skillsets football has to offer both on and off the field.  This is what makes Life Christian Academy special.
For the Life Christian Academy football program, the 2022 season will be their first season using the Athlete Intelligence Head Impact Monitoring and Data Analytics System.  The decision was made by the Athletic Director and Football Coaching staff.
"We have a young football team here at Life Christian Academy where athletes need to play both sides of the ball.  Using the Athlete Intelligence system, we can have confidence that our players are engaging in contact correctly and limiting head-first contact. When head impact workloads increase, we can see it and we can fix it."  said Defensive Coordinator, James Atterberry when asked about the decision to implement the Athlete Intelligence system.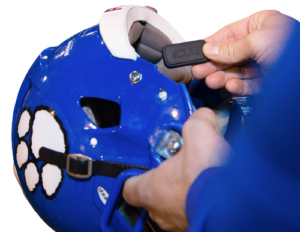 The CUE+ helmet sensor is the newest head impact monitoring product released by Athlete Intelligence.  The sensor is designed for teams to track the total head impact workload for each session, along with where each head impact takes place on the head and how hard it is.  The CUE+ system will also send a mobile notification instantly when above threshold impacts occur. Following a session, Staff Members can review the Athlete Intelligence Web Dashboard or receive automated e-mail reports that summarize critical head impact information and how it relates to a player's technique or workload.  Impact time stamps are also recorded so teams can pair the reports with practice or game film.
Athlete Intelligence is quickly becoming the head impact monitoring system of choice by youth, high school, and college-level football teams.  Teams who use the Athlete Intelligence system gain the most value by identifying players with a high crown of head impact count and high head impact workloads. Knowing this information allows Coaches to work closer with those players to retrain proper technique and reduce head-first contact. Teams that use the Athlete Intelligence head impact monitoring system have reduced impact workloads by more than 29% week over week.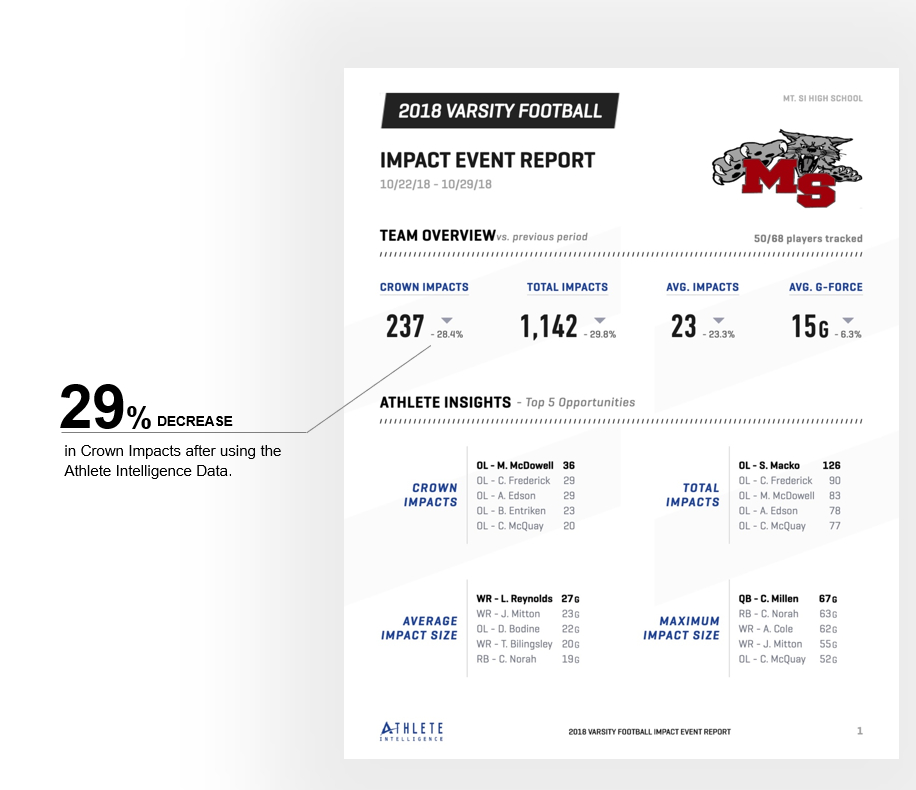 About Athlete Intelligence
Athlete Intelligence is a head impact monitoring and sensor technology subscription service for sports teams.  We combine wearable technology with simplified data analytics to provide summarized reports that highlight player performance and safety improvement opportunities.  Athlete Intelligence offers head impact monitoring and sensor technology services to youth, high school, and college-level programs. For more information on Athlete Intelligence, please visit:  www.AthleteIntelligence.com