New Position Statement by NATA Endorses Head Impact Monitoring to Reduce Head-First Contact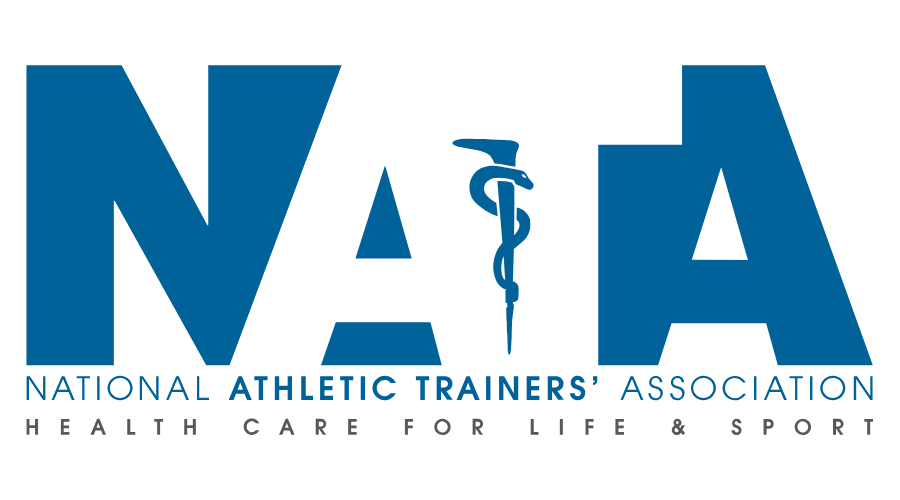 The National Athletic Trainers' Association (NATA) Position Statement Adds Endorsement for Head Impact Monitoring Systems as a Complementary Tool for Identifying and Correcting Head-First Contact Behavior
Recently published in the Journal of Athletic Training, NATA's scientific publication, The National Athletic Trainers' Association has updated its position statement regarding head-first contact for the first time since 2004.
"It's imperative for NATA to support and fund new research in order to re-examine health care practices over the course of time and as new technology emerges," said NATA President Kathy Dieringer, EdD, LAT, ATC. "Our updated position statement provides the athletic trainer, as well as parents, athletes, coaches, and other health care professionals, with the latest recommendations and tools to reduce injuries related to intentional head-first contact."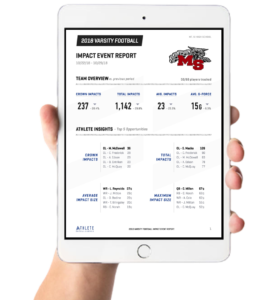 Head-first contact behavior, according to the statement, refers to players initiating contact with their heads, regardless of where that impact is initiated (top or front of helmet) or what they are doing when exhibiting the head-first contact technique (tackling, blocking, or carrying the ball).
"Head impacts in American football, at all levels of play, are frequent, vary in severity, and pose a particular risk for acute head and neck injuries with an increasing concern that they may contribute to chronic brain injuries," said Erik Swartz, PhD, ATC, FNATA, professor and chair, Department of Physical Therapy and Kinesiology, University of Massachusetts Lowell. "In the past decade, new technologies have allowed us to track and measure head-first impacts with greater accuracy."
The biggest update to the position statement is the endorsement and recommendation of using head impact monitoring systems as a complementary tool for identifying and correcting head-first contact.
"This is an exciting time for Athlete Intelligence and we are grateful for the support of NATA towards Head Impact Monitoring Technologies," says Andrew Golden, Director of Business Operations for Athlete Intelligence.  "Head impact monitoring has helped identify a gap between how players are taught to engage in contact versus how they perform during game and practices sessions,"  Golden adds.  "Athlete Intelligence has been at the forefront of developing easy to use head impact monitoring systems that are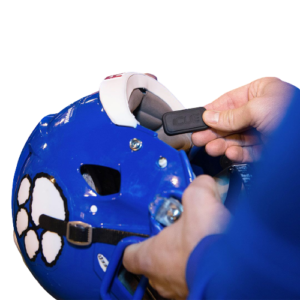 affordable and focus on providing key indicators for how teams can identify and remove head-first contact."
"Putting these practices into play can help to reduce acute and chronic cervical spine and traumatic brain injuries in football at all levels of play," said Swartz.
NATA position statements are scientifically based on peer-reviewed research. They are compiled by teams of authors who are subject matter experts.
About the National Athletic Trainers Association (NATA)
Athletic trainers are health care professionals who specialize in the prevention, diagnosis, treatment and rehabilitation of injuries and sport-related illnesses. They prevent and treat chronic musculoskeletal injuries from sports, physical and occupational activity, and provide immediate care for acute injuries. Athletic trainers offer a continuum of care that is unparalleled in health care. The National Athletic Trainers' Association represents and supports 45,000 members of the athletic training profession.  Visit nata.org for more information
About Athlete Intelligence
Athlete Intelligence is a head impact monitoring and performance tracking subscription service for sports teams that combines wearable technology with simplified data analytics to uncover key training opportunities to improve player performance and head safety.  Using an automated reporting system, Athlete Intelligence provides pre-summarized reports breaking down impact patterns to identify and remove head-first contact.
Interested in how your Football Team can implement the Athlete Intelligence Head Impact Monitoring Platform?  Start by downloading our Information Booklet below to learn more and an Athlete Intelligence Team Member will contact you directly with product information and pricing.