New England Youth Tackle Football Selects Athlete Intelligence as Athlete Monitoring Partner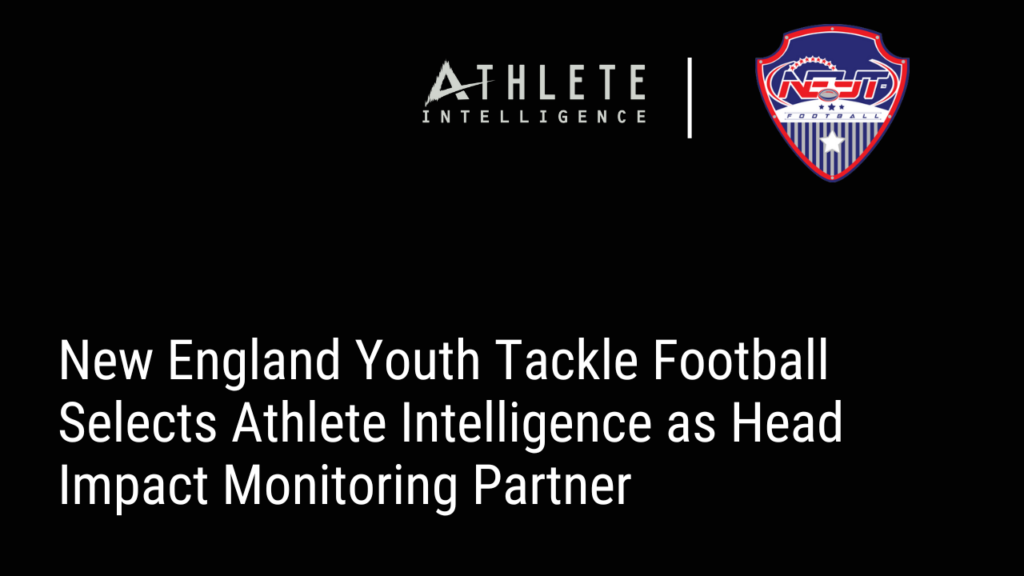 New England Youth Tackle Football Signs Multi-Year Agreement Selecting the CUE Sport Sensor for Spring and Fall Tackle Football Seasons
The New England Youth Tackle Football Organization (NEYTF) is the latest youth football program implementing the Athlete Intelligence head impact monitoring system technology. The partnership consists of a 3-year contract where teams will utilize the CUE Sport Sensor for spring and fall tackle football sessions. The decision was made so coaches could access head impact reporting tools that would assist in improving a player's technique, for managing head contact workloads, and aiding with injury prevention.  The New England Youth Tackle Football Organization is home to 48 teams and 1,700 participants.
"The New England Youth Tackle Football Organization is proud to team up with Athlete Intelligence as part of our player safety initiative," says President Joel Machado. "The partnership will allow us to track the effectiveness of coaching heads-up techniques and truly monitor on-field health and performance," Machado adds.
The Athlete Intelligence CUE Sport Sensor is placed inside a football helmet between the padding.  During a session, the sensors will collect the impact count, location, and severity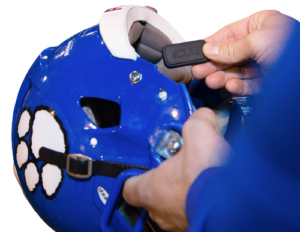 of each head impact.  Following a session, Team Staff can access automated reports highlighting players who experienced the hardest impacts and who took the most head impacts.  Throughout the season, the reports will identify athletes and position groups who are performing above team averages and require additional work on their technique to remove the head from further contact.
"We are thrilled to partner with the New England Youth Tackle Football Organization on their safety initiatives," says Andrew Golden, Director of Business Operations for Athlete Intelligence. "The NEYTF Organization is one of the few programs that offer both spring and fall tackle football opportunities, so it was rewarding to hear how critical of a gap we will fill when it comes to managing head contact workloads and player safety," Golden adds.
Athlete Intelligence is recognized as the head impact monitoring system of choice for youth football leagues.  Providing affordable package options and an easy-to-use system, make Athlete Intelligence the perfect option for youth leagues.  Most commonly, youth leagues focus on the Athlete Intelligence Top 5 reports which allow coaches to identify top contributors of crown of head impacts and the top contributors for total impact counts.  When Coaches identify these players, they can then spend more time adjusting their technique and making sure they are practicing with safe form.  Programs that use the Athlete Intelligence head impact monitoring system have been able to reduce impact workloads by 29%.

About Athlete Intelligence
Athlete Intelligence is a head impact monitoring and sensor technology subscription service for sports teams.  We combine wearable technology with simplified data analytics to provide summarized reports that highlight player performance and safety improvement opportunities.  Athlete Intelligence offers head impact monitoring and sensor technology services to youth, high school, and college-level programs. For more information on Athlete Intelligence, please visit:  www.AthleteIntelligence.com