Northeastern Youth Sports Association Adds Impact Helmet Sensors for Football Participants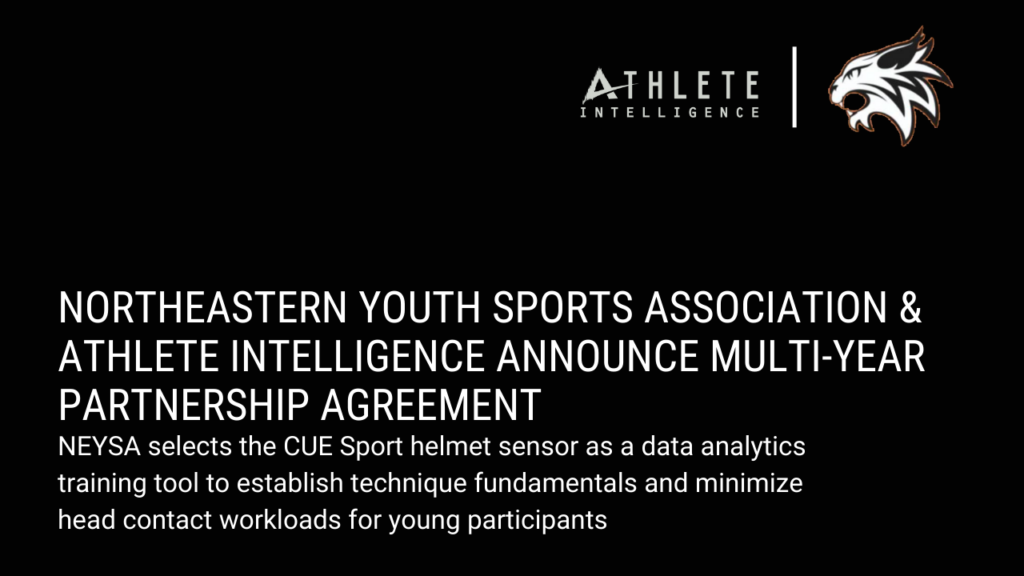 NEYSA Selects Athlete Intelligence as their Head Impact Monitoring and Impact Sensor Technology Partner
The Northeastern Youth Sports Association Football Program signs a multi-year agreement with Athlete Intelligence.  The NEYSA is the latest youth football organization
implementing helmet sensor technology for participants.  Each participant on the Midget and Pony team will practice and play with the Athlete Intelligence CUE Sport Sensor in their helmet.  The decision comes following the 2021 football season when participants wore the Athlete Intelligence VECTOR MouthGuard as part of a research study.
"We decided to use the Athlete Intelligence technology because health matters most to me," says General Manager of Football and Head Coach, Chris Jackson.  "If we can improve their technique and minimize head exposure, I can rest easy at night," Coach Jackson added.
Christopher Jackson continued to explain how as a father to someone who plays tackle football, "safety is the most important thing."  When not Coaching or running the NEYSA football organization, Christopher is a fire Lieutenant.  "If young participants can learn to play the game we love in the right way and in a healthy way, then generations to come will continue to carry the mantle," Coach Jackson adds.  "Athlete Intelligence gives us the best opportunity to do more things right and fix what could be wrong."
The Athlete Intelligence CUE Sport Sensor is placed inside a football helmet between the padding.  During a session, the sensors will collect the impact count, location, and severity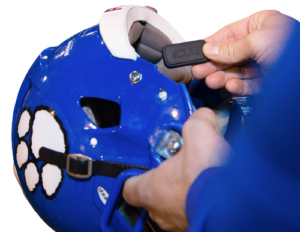 of each head impact.  Following a session, Team Staff can access automated reports highlighting players who experienced the hardest impacts and players who took the most impacts.  Throughout the season, the reports will identify athletes and position groups who are performing above team averages and require additional work on their technique to remove the head from further contact.
"We're excited to be working with the NEYSA Bobcat football Organization and to be able to provide a system that will assist their Coaches in helping improve safety and performance for their young participants," says Andrew Golden, Director of Business Operations for Athlete Intelligence.  "We knew this system was going to be a great resource following our first discussion with Coach Jackson and the emphasis he places on head safety,"  Golden adds.
Current youth football customers have expressed significant improvements, thanks to the Athlete Intelligence system.  Most commonly, teams have identified a significant reduction in both top-of-head impacts and head impact contact overall.
About Athlete Intelligence
Athlete Intelligence is a head impact monitoring and sensor technology subscription service for sports teams.  We combine wearable technology with simplified data analytics to provide summarized reports that highlight player performance and safety improvement opportunities.  Athlete Intelligence offers head impact monitoring and sensor technology services to youth, high school, and college-level programs. For more information on Athlete Intelligence, please visit:  www.AthleteIntelligence.com