Pullman High School Selects Athlete Intelligence as Their Official Head-Impact Monitoring and Performance Tracking Solution


Pullman Regional Hospital Takes a big Step Towards Student-Athlete Head Health Safety
KIRKLAND, Washington – Athlete Intelligence, a leading head-impact monitoring and performance tracking solution, is excited to announce its recent partnership with Eastern Washington's Pullman High School.  As part of the partnership, each football and women's soccer athlete will be using Athlete Intelligence's CUE Sport Sensor to measure and manage the head-impacts sustained during games and practices.
"Here at Pullman High School, we are excited and lucky to be using the valuable insight that the CUE Sport Sensors provides us to help keep our athletes safe."  Says Jasmine Kalili, Head Athletic Trainer for Pullman High School.  "We are able to see hits that usually go unseen and relate how these hits play a role in concussions. Most importantly, we are using the data gained from the sensors to help change the way our athletes are engaging in contact to try and prevent head-impacts from happening in the first place."  Jasmine adds.
The Athlete Intelligence Platform and CUE Sport Sensor will be used as a Coaching and Athletic Training tool to provide data analytics on the location, count, and severity of each head-impact sustained.  Following each game and practice, impacts are downloaded and automated reports are sent to the Coaching and Athletic Training staff breaking down the data and areas of opportunity for the team, each position, and athlete.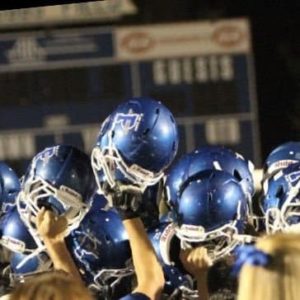 "Head-Impact data has been a great foundation for contact and collision sports allowing teams to better understand head-impact location and quantity trends," said Andrew Golden, Director of Marketing for Athlete Intelligence.  "Through the data analytics web platform and automated reports provided, Coaches and Athletic Trainers can clearly identify which athletes have improper technique due to crown of head impacts, or those who are taking more head-impacts compared to their position and peers."  "When teams make changes to practice drills or work closer with athletes to remove their head from contact, it will be reflected in the data," Andrew adds.
The partnership between Athlete Intelligence and Pullman High School was formed through local Pullman Regional Hospital where the Athletic Trainers are outsourced from.  Each High School in the Pullman School District is provided an Athletic Trainer from the Hospital.  When the Executive Team at Pullman Regional caught wind of what Athlete Intelligence provides, they knew it was a "no-brainer.'  Funding came directly from Pullman Regional Hospital and their philanthropic efforts as part of their mission to improve student-athlete safety.
About Athlete Intelligence
Athlete Intelligence is a leading sports technology and data analytics company located in Kirkland, Washington.  Through a variety of wearable sensor options, Athlete Intelligence provides teams the ability to track the location, count, and severity of each impact allowing teams to use the data to improve athlete technique, manage head-impact exposure, and reduce the risk of injury.  For more information on Athlete Intelligence, please visit:  www.AthleteIntelligence.com
About Pullman High School
Pullman High School is a public secondary school located in the city of Pullman, Washington and part of the Pullman Public School District.
_
Want to learn more about Athlete Intelligence?  Complete the below to view our Info Booklet