Randolph Bulldogs Youth Football Selects Athlete Intelligence as Head Impact Monitoring Partner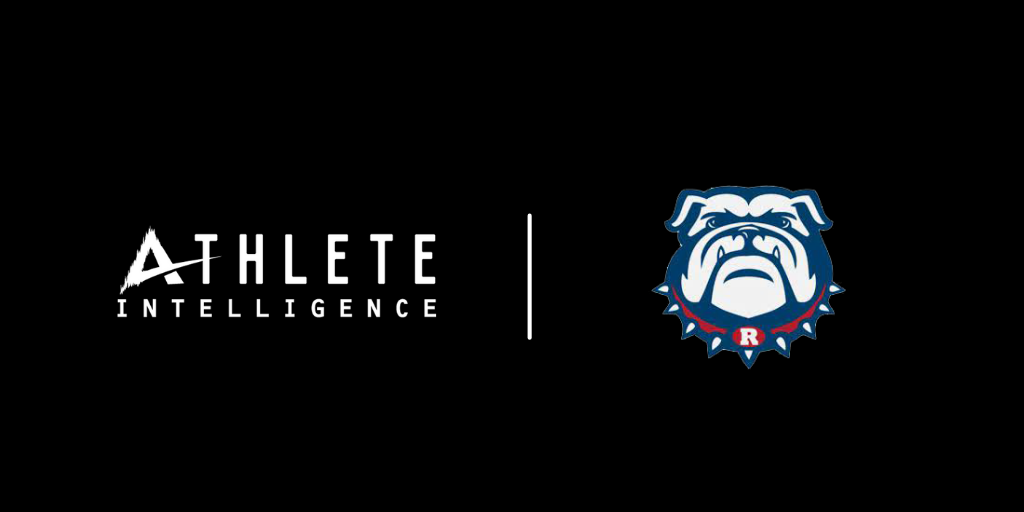 The Randolph Bulldog Youth Football Program signs 3-Year Contract with Athlete Intelligence Head Impact Monitoring and Performance Tracking Solutions to Promote the Safety of Youth Athletes
Athlete Intelligence, a leading head-impact monitoring and performance tracking solution has been selected as head-impact monitoring partner by the Randolph Youth Football Program.  This partnership is part of a 3-year agreement where athletes in the youth football program will wear the CUE Sport Sensor in their football helmets.
"We are a youth sports program whose mission statement includes providing a safe environment to teach athletes discipline, teamwork, competition and sportsmanship," says Program Director Dan Limone. "You can buy new pads, new helmets and teach good techniques, but we were looking for a way to use technology to give us more information to make better decisions.  Impact monitoring was a no-brainer at that point."
The Athlete Intelligence CUE Sport Sensor is a helmet-affixed sensor that goes up inside a football helmet and is placed in-between the padding.  During a session, the sensors will collect the total impact count, location, and severity of every head-impact.  Then following a session, Team Staff will have access to automated reports highlighting the athletes with the hardest impacts and athletes who took the most impacts.  Throughout the season, the reports will begin to identify the athletes and position groups who are performing above team averages and need additional work on their technique to remove head from contact.
Want to learn more about Head Impact Monitoring?  Schedule an online demo to learn more about Athlete Intelligence:  https://www.athleteintelligence.com/schedule-demo/
"It has been such an amazing experience working with the Randolph Youth Football program," says Andrew Golden, Director of Business Operations at Athlete Intelligence. "We're thrilled to see the Bulldogs program set new safety standards when it comes to their youth athletes.  They took the time to learn about head-impact monitoring and how it will help their staff; from there we could tell there was an aligned fit between our organizations and how we can help their youth athletes play better and safer."  
Teams who use the Athlete Intelligence system typically gain the most value by being able to identify which athletes have the highest crown of head impacts or total impact counts.  These numbers typically correlate to needing additional help with technique.  Programs who use the Athlete Intelligence head impact monitoring system have seen week over week improvements of up to 29% less total impacts and crown of head impacts.  This data is what gives Coaches confidence that their players are following the heads up drills they are being taught.
The Randolph Youth Football Program joins the list of over 160 teams who have selected Athlete Intelligence as head-impact monitoring technology of choice.
About Athlete Intelligence
Athlete Intelligence is a leading sports technology and data analytics company located in Kirkland, Washington.  Through a variety of wearable sensor options to collect head impact data, Athlete Intelligence provides actionable and automated reporting dashboards to become an added resource for team staff.  Teams use the reports to highlight and improve unnecessary head impact exposure and where athlete technique needs to be adjusted.  For more information on Athlete Intelligence, please visit:  www.AthleteIntelligence.com
About Randolph Youth Football
Randolph Bulldogs football is committed to providing our players with a positive experience in an environment that will teach life's lessons, to develop and understand discipline, teamwork, sportsmanship, competition, and working with others, and to give one's best effort at all times, while having fun in the process.  Learn more about Randolph Youth Football Here:  https://www.randolphbulldogs.org/ 
_
Learn more about Athlete Intelligence by downloading the Information Booklet below.