Randolph Youth Football Expands Head Impact Sensor Partnership with Athlete Intelligence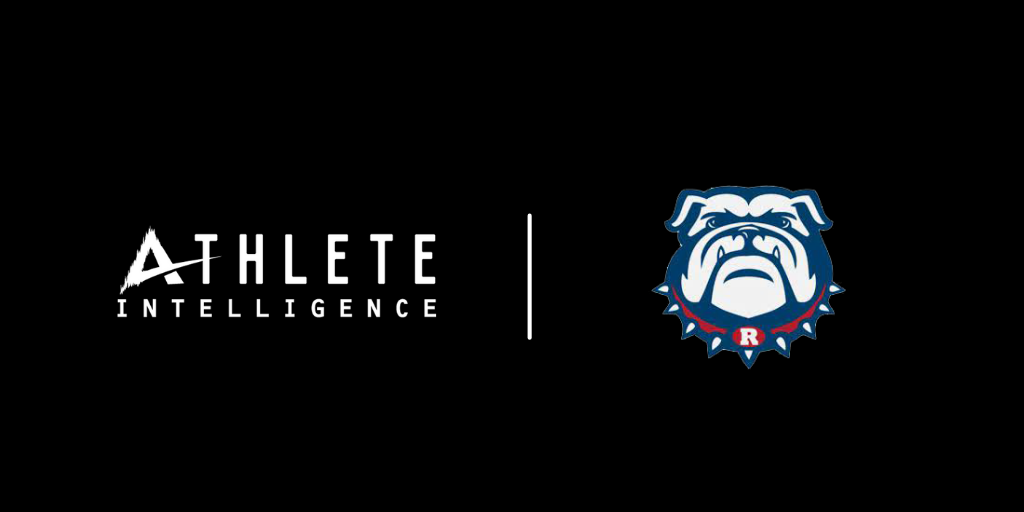 Youth Bulldog's Extend CUE Sport Sensor Offering to More Football Teams and Participants
Following the 2021 Fall Football season, it was clear how valuable Athlete Intelligence and the CUE Sport Sensor system became for the Randolph Youth Football Club.  What started with the 8th-grade Varsity Team has now expanded to the 7th-grade Junior-Varsity squad.
"We were reminded that player technique is developed over time and one season of play won't bring long-lasting habits," said Lance Laing, Board Member for the Randolph Youth Football Program.  "This meant, as our players progressed throughout our program, we needed to make sure technique fundamentals were established from the start and tracked through their entire youth playing career," Laing added.  "Using the CUE Sport Sensor to train and retrain player technique, we have the data to support improvements and feel confident in our player's abilities when they move on to the high school level."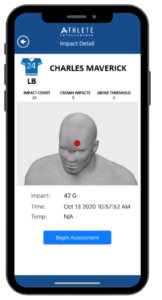 Purchasing new equipment at any level of play can present challenges, but the Randolph Youth Bulldog Board was so impressed with the CUE Sport Sensor and its affordable cost structure that implementing the system was much easier than anticipated.   Terms like "Wearable Technology" can sound expensive and terms like "Data Analytics" can sound complex, so Athlete Intelligence knew they needed to focus on developing a simplified platform that can pre-analyze impact data and highlight the most important trends and improvement opportunities.  It is essential to provide actionable data versus just data.
Program Director for the Randolph Youth Football League, Dan Limone expressed how the CUE Sport Sensor has been instrumental in helping the program's Coaches teach better tackling and blocking.  "You can see where the impact is happening and how many times impacts occur so by the end of the season we could see the impacts were happening less,"  Limone said.  "It's a no-brainer, and user-friendly."
The CUE Sport Sensor has been the product of choice for many youth programs because of how simple it is to use and only requires a mobile phone or tablet to operate.
"Knowing how hard of a hit a player takes is very important information, but isn't a metric that can be easily controlled during a game or practice session,"  said Andrew Golden, Director of Business Operations at Athlete Intelligence. "If we know how many head impacts our players take, we can reduce that number; if we know how many crown of head impacts our players take, we can also reduce that number," Golden adds. "The ability to provide easily digestible information is why teams select Athlete Intelligence and at the end of the day, you can't manage what you don't measure."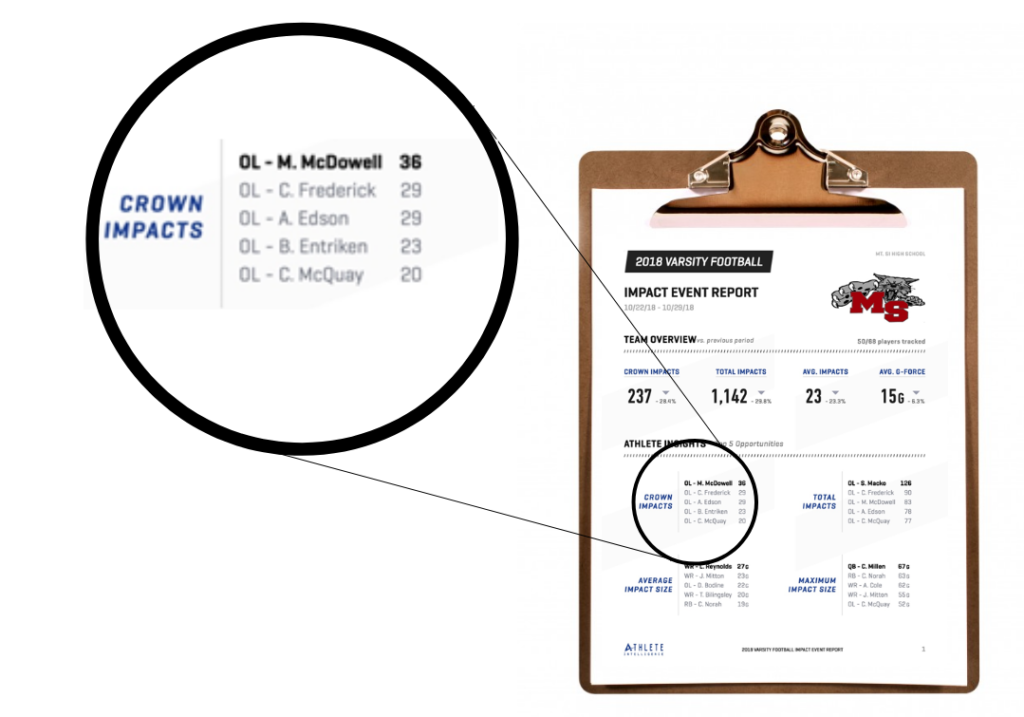 While the Athlete Intelligence System offers everything from automated e-mailed reports to a customizable dashboard, the two main features the Randolph Youth Football program used most in the 2021 season were, the Top 5 offender reports where Coaches could see who was having higher impact workloads, and the impact time-stamps where they could pair head impact data with video.
Athlete Intelligence remains the system of choice for many youth, high school, and college-level programs because of their easy-to-use system, a subscription pricing model that keeps team costs low, and ultimately the reporting abilities to simplify what is most important to improve safety and performance.
About Athlete Intelligence
Athlete Intelligence is a head impact monitoring and sensor technology subscription service for sports teams.  We combine wearable technology with simplified data analytics to uncover key training opportunities to improve a player's performance and head safety.  Athlete Intelligence offers head impact monitoring and sensor technology services to youth, high school, and college-level programs.