How Rugby Style Tackling Is Benefiting Football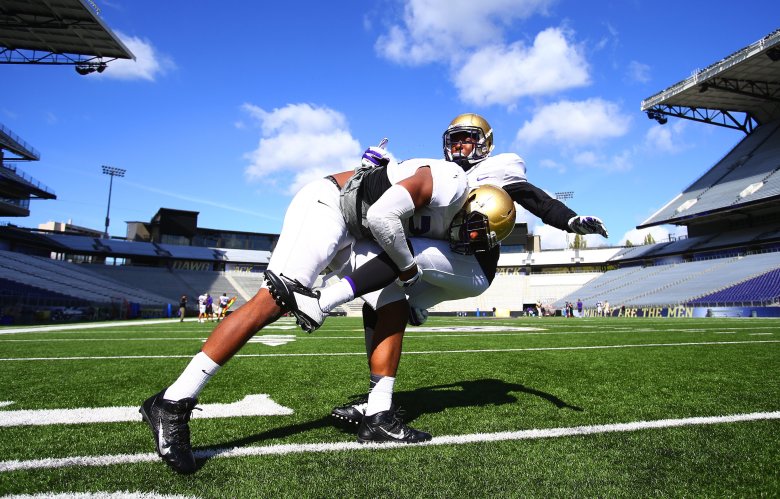 Improved Tackling Style to Promote Better and Safer Performing Athletes
The term "rugby style tackling" or shoulder led tackling, was coined in 2012 when a guest rugby coach from England visited the Seahawks' team facility. Coach Pete Carroll and Assistant Head and Defense Coach Rocky Seto were practicing the fundamentals of a leverage-based shoulder tackling method: track the near hip, target the thigh, hit with the leveraged shoulder. The visiting coach said it looked like a rugby tackle, and it added element to how the Seahawks teach tackling.
The new method has had a positive effect on the Seahawks. From 2013 through 2015, the Seahawks allowed a league-best 4.3 yards after the catch and were fifth in the NFL in yards allowed after contact to runners. Similarly, in terms of player safety, last season, the Seahawks finished the year with just four concussions, according to the PBS Frontline: Concussion Watch website.
While Seto has admitted that he was simply looking for a better way to tackle you can't ignore that the technique is a safer alternative as it takes the head out of the equation, lowering the risk for head injuries such as concussions.
The Seahawks have shared videos where Head Coach Pete Carroll teaches rugby tackling and since then there has been a major shift over how to tackle, largely to make the game safer. It has gained so much momentum that there has been a widespread shift in how Coaches teach athletes how to block and tackle at all levels of play.
These systems have been built by Coaches with decades of collective experience in rugby and football, using custom drill progressions and practice and game film analysis to improve tacklers' confidence and instincts. The rugby-inspired system emphasizes both effectiveness and safety.
"To me it has nothing to do with what level you are playing at it's just the right way to tackle. We really think we are seeing the future of football in shoulder tackling." ROCKY SETO, Former Assistant Head Coach Seattle Seahawks on shoulder led tackling.
Years of research has shown the importance of removing head from contact.  Shoulder led tackling allows the same nature of football to be played, but  played safer.
However, there is sometimes a gap between how a Coach is teaching his athletes to block/tackle, and how those same athletes are performing on the field.  At Athlete Intelligence, a head impact monitoring and performance tracking solution, they have helped teams fill this gap through a data driven approach.
One High School Football Program found that their Freshmen Offensive linemen we're continuously using their heads to block/tackle, therefore not using the technique their Coaches we're teaching.  An Athlete Intelligence report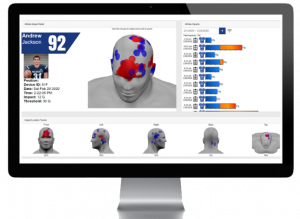 highlighted these negative trends which allowed the Coaches to work closer with those athletes and help improve their technique.  Over the course of the week, the Coaches saw a 29% reduction of impacts giving them the validation that the Freshmen athletes were beginning to tackle and block appropriately, thus removing head from contact.
Learn More About How this High School Football Program Cue Head Impacts by 29%:  Read Full Story Here
At Athlete Intelligence we are all about giving coaches the opportunity to teach better, safer techniques. Our system can identify which players are using improper technique and offers coaches automatic reports with actionable insights on where they can work closer with athletes. Coaches can identify which players need more instruction to improve their performance.
Want to learn more about Athlete Intelligence?