Shenango Valley Midget Football League Selects Athlete Intelligence as Preferred Head Impact Monitoring and Sensor Technology Partner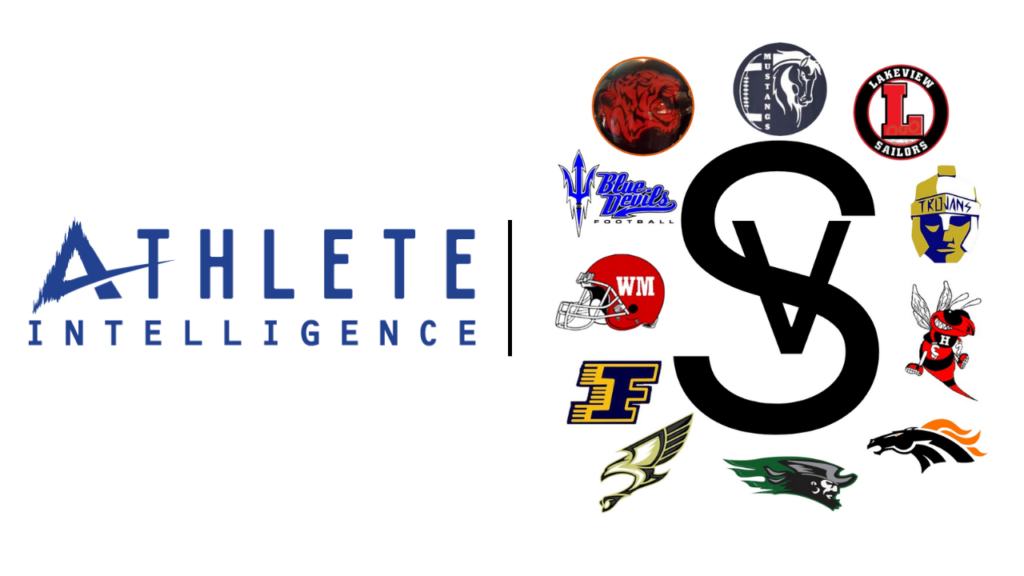 SVMFL President Signs Agreement with Athlete Intelligence Selecting the CUE Sport Sensor as Preferred Head Impact Monitoring System
Athlete Intelligence, a leading head impact monitoring and sensor technology company, has been selected as the platform of choice for the Shenango Valley Midget Football League.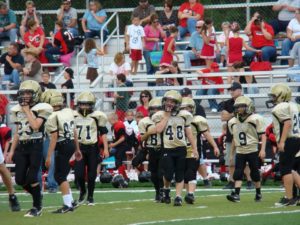 As part of the partnership, all 11 clubs that make up the Shenango Valley Midget Football League have access to special team pricing packages.  For Athlete Intelligence, this partnership brings 22 teams and over 750 new participants.  Ric Blanchard, President of the Shenango Valley Midget Football League and President of the Grove City Youth Football Club was the first in his area to be introduced to the Athlete Intelligence preferred partnership.
"Athlete Intelligence gives us the opportunity to monitor contact in real-time and coach technique adjustments to minimize the risk for our athletes," said Ric Blanchard when asked about why they selected Athlete Intelligence. "It puts the parent's mind at ease that we are trying anything and everything to make the game safer for their children," Blanchard added.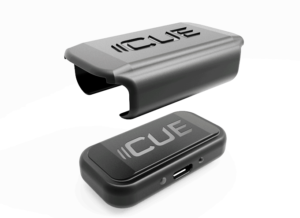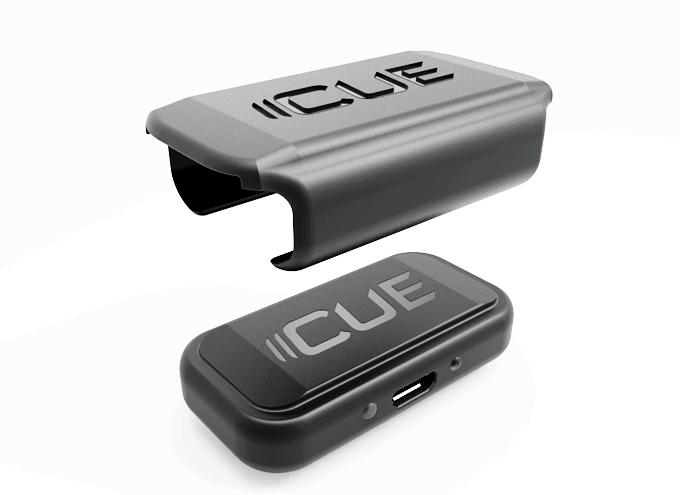 The Athlete Intelligence CUE Sport Sensor is a helmet-affixed sensor that goes up inside a football helmet and is placed in-between the padding.  During a game or practice session, the sensor will collect the total impact count, location, and severity (how hard) of every head impact from each player.  Following a session, Team Staff will have access to automated reports highlighting critical information that is used to identify poor technique from player and positional groups.  Throughout the season, the reports will begin to identify the athletes and position groups who are performing above team averages and need additional work on their technique to remove the head from contact.  All session data is stored and accessible in the Athlete Intelligence Dashboard tools where reports can be automated and sent directly to a Coaches and Athletic Trainers' inbox.
"We're thrilled to be partnering with everyone involved in the Shenango Valley Midget Football League," says Andrew Golden, Director of Business Operations for Athlete Intelligence. "This will be an incredible tool for their Coaches and bring them critical information that allows them to best coach each player and help maximize head safety," Golden adds.  "Head safety starts with reducing exposure and now these teams will have access to monitor and manage every player's impact workload."
The Shenango Valley Midget Football League is the first to sign a preferred partnership agreement with Athlete Intelligence in 2022.  Athlete Intelligence expects the youth level to be the fastest-growing segment implementing head impact monitoring systems.  Athlete Intelligence finds parents to feel more comfortable about their child playing football knowing the Coaches will have more eyes and ears around head safety.
_
About Athlete Intelligence
Athlete Intelligence is a head impact monitoring and sensor technology subscription service for sports teams.  We combine wearable technology with simplified data analytics to uncover key training opportunities to improve a player's performance and head safety.  Athlete Intelligence offers head impact monitoring and sensor technology services to youth, high school, and college-level programs.