Shorewood High School Football Teams Up with Athlete Intelligence for Innovative Head Impact Monitoring and Performance Enhancement

Leading the Way in Player Safety and Performance Optimization with Cutting-Edge Technology
Athlete Intelligence, the leading head impact monitoring sports technology company, has announced a new partnership with Shorewood High School. This exciting collaboration will help the Shorewood High School Football program take its game to the next level by leveraging the latest innovations in player safety and performance optimization. Shorewood High School is one of two public high schools in the Shoreline School District in Shoreline, Washington, United States.
"We are excited to see the improvement in our coaching techniques and player safety by using the data provided by Athlete Intelligence." Said Head Football Coach, Rob Petschl when asked about the partnership.
Athlete Intelligence has emerged as an industry leader, empowering tackle football programs like Shorewood High School to revolutionize how they approach player safety and performance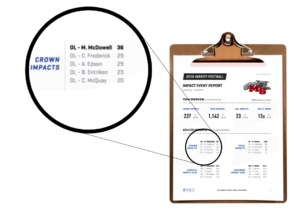 optimization. The cutting-edge technology offered by Athlete Intelligence not only monitors head impacts but also provides a comprehensive analysis of player performance, allowing coaches and medical staff to make informed decisions.
This partnership allows Shorewood High School's coaching staff to gain insights into each player's performance metrics and track vital data, contributing to improved gameplay strategies and training regimens. Athlete Intelligence's innovative system seamlessly integrates with existing football equipment, providing actionable data without disrupting the athlete's performance.
"As the game of football evolves, so should our approach to ensuring player safety," said Andrew Golden, Director of Business Operations for Athlete Intelligence. "Head impact monitoring systems are a crucial tool that helps teams proactively manage and mitigate the risks associated with head injuries. By closely tracking impacts and identifying potential concerns early on, we can implement tailored training programs and interventions to reduce the overall risk of head injuries." Golden added.  "We're thrilled to see Shorewood High School take that next step."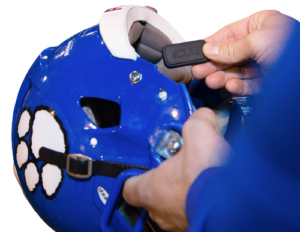 In recent years, the spotlight on head injuries in contact sports has intensified the need for proactive safety measures. Football programs are increasingly recognizing the importance of investing in head impact monitoring systems to safeguard their athletes. By adopting innovative solutions like Athlete Intelligence's platform, programs gain the following advantages:
Early Detection and Intervention: Head impact monitoring systems provide coaches and medical staff with data on the severity and frequency of impacts. This enables timely interventions and tailored training adjustments to minimize the risk of injuries.
Data-Driven Decision Making: Objective data from impact monitoring enhances the coaching staff's ability to make informed decisions about gameplay strategies, player rotations, and training methods.
Long-Term Player Health: Implementing head impact monitoring demonstrates a commitment to the long-term health and well-being of players, fostering trust and loyalty among athletes and their families.
Shorewood High School's collaboration with Athlete Intelligence serves as a model for how football programs can embrace innovation to prioritize player safety and elevate performance. With an unwavering dedication to excellence, this partnership sets a new standard for high school football programs across the nation.
About Athlete Intelligence
The Athlete Intelligence system is an innovative way of tracking head impacts, which can help reduce the risk of injury. The system allows for real-time alerts and helps improve athlete performance. The data generated by the system helps identify patterns in head impacts and shows the effectiveness of proper tackling techniques. Reports and analytics provide coaches with valuable information on their athletes, allowing them to make informed decisions and adjust training accordingly.