Southern Hills Youth Football Signs Multi-Year Agreement with Athlete Intelligence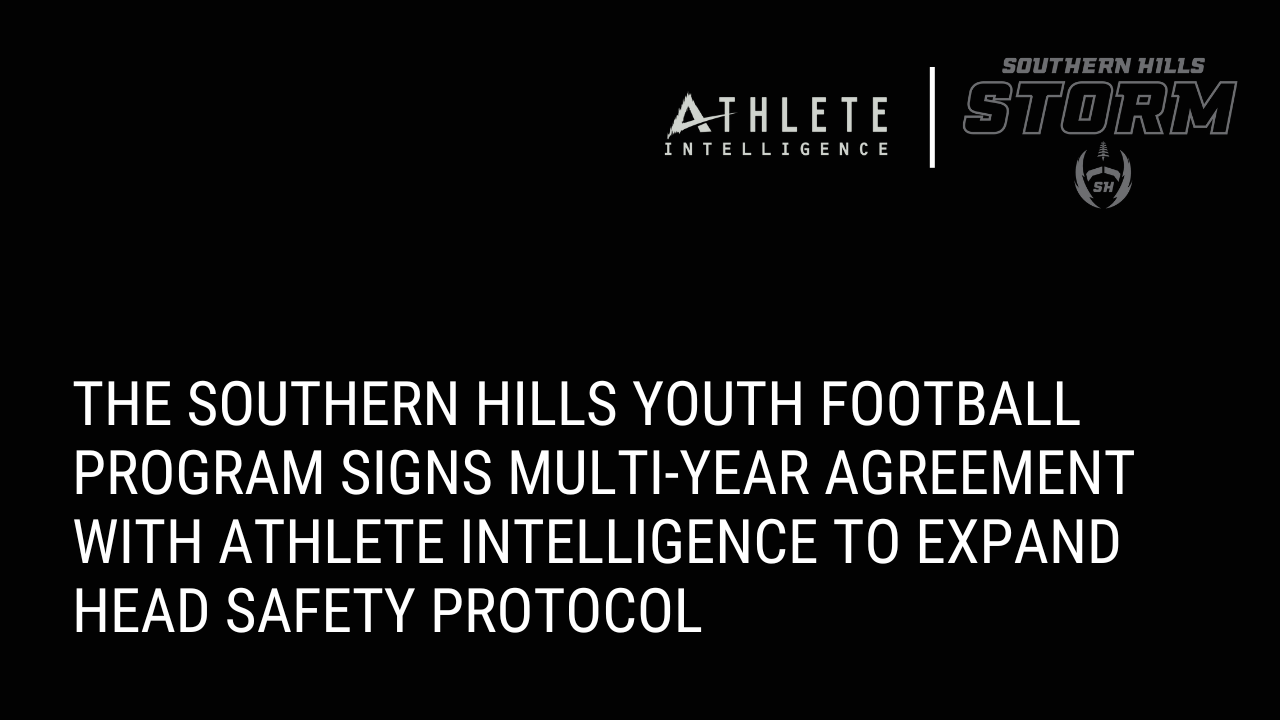 Southern Hills Storm Youth Football Adds the CUE Sport Helmet Sensor so Coaches can Manage Head Contact for Players
The Southern Hills Storm Youth Football and Cheer organization has signed a multi-year agreement with Athlete Intelligence.  Participants will practice and play with the Athlete Intelligence CUE Sport Sensor in their football helmets.  The sensors will collect impact count totals and head impact location patterns to aid coaches in a player's technique.  Post-session reports will be provided to help Coaches identify where critical adjustments must be made to reduce head contact.
"We were lucky enough to trial the Athlete Intelligence CUE Sport Sensor and software to ensure that our coaching staff would embrace the technology and analytics," says Steve Pierce, Board Member for the Southern Hills Storm Organization. "Immediate feedback told us how easy the system was to use and how thorough the reporting dashboards are when identifying improvement opportunities for our players that had high contact workloads," Pierce added. "This will also help us illustrate to our parents the high-level priority safety is for our organization."
The Athlete Intelligence CUE Sport Sensor is placed inside a football helmet between the padding.  During a session, the sensors will collect the impact count, location, and severity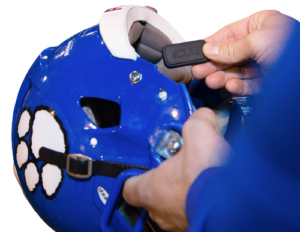 of each head impact.  Following a session, Team Staff can access automated reports highlighting players who experienced the hardest impacts and who took the most head impacts.  Throughout the season, the reports will identify athletes and position groups who are performing above team averages and require additional work on their technique to remove the head from further contact.
"We are thrilled to be working with the Southern Hills Storm Football Organization," says Andrew Golden, Director of Business Operations for Athlete Intelligence. "If I'm being honest, I wasn't sure how great of a fit our product would be during our first conversation. Steve joked about how non-tech savvy he is and expressed concern about how coaches would embrace the day-to-day operations.  Ultimately, we decided to move forward and let our system speak for itself. To then see how the system was utilized in such a short period of time was extremely rewarding for us and Southern Hills Football.  We are excited to see this expand going into next year." Golden added.
Teams who use the Athlete Intelligence system gain the most value by identifying players with the highest crown of head impacts or total impact counts.  These numbers correlate to critical technique adjustments that can be made.  Programs that use the Athlete Intelligence head impact monitoring system have been able to reduce impact workloads by 29%. The data gives Coaches confidence that their players are following the heads-up technique they are being taught.
About Athlete Intelligence
Athlete Intelligence is a head impact monitoring and sensor technology subscription service for sports teams.  We combine wearable technology with simplified data analytics to provide summarized reports that highlight player performance and safety improvement opportunities.  Athlete Intelligence offers head impact monitoring and sensor technology services to youth, high school, and college-level programs. For more information on Athlete Intelligence, please visit:  www.AthleteIntelligence.com