Southwest Mississippi Community College Selects Athlete Intelligence as Head Impact Monitoring and Sensor Technology Partner

SMCC Football Inks 3-Year Agreement with Athlete Intelligence as Head Impact Monitoring and Data Analytics Partner
Athlete Intelligence, a leading head impact monitoring and sensor technology company has been selected as the platform of choice for the Southwest Mississippi Community College football program.  The 2022 fall football season will mark the start of their 3-year agreement.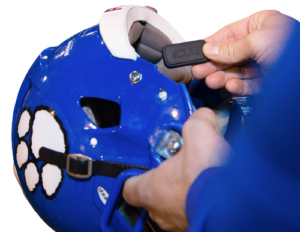 Athletes from the SMCC football team will be outfitted with Athlete Intelligence's CUE Sport Sensor in their helmets.
"Athlete Intelligence helps me know who takes more impacts and higher G impacts during a game or practice," said Keith Raybon, Head Athletic Trainer for the SMCC Football program. "This allows me to keep a closer eye on those athletes and it also helps identify athletes that may need to change their tackling techniques," Raybon adds.  Keith is in his 22nd year as Head Athletic Trainer for SMCC
The CUE Sport Sensor, the device SMCC selected, is a small sensor that uses a clip to fit inside a football helmet.  During game and practice sessions, the CUE Sport Sensor will store critical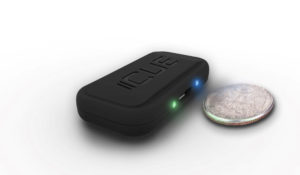 performance data including the total number of impacts an athlete takes, where those impacts take place on the head, and how hard they were.  Following a session, the Athlete Intelligence reporting systems analyses all impact data from every athlete and produces reports designed for the Coaching and Athletic Training staff.  These reports can either be viewed on the Athlete Intelligence web platform or sent to a staff member's e-mail address.
"When we first started talking to the SMCC football program, we knew this was going to be a great fit," says Andrew Golden, Director of Business Operations for Athlete Intelligence.  "Keith is an amazing Athletic Trainer who places a high emphasis on player safety," Golden adds. "We're thrilled to provide a resource to him and his staff that allows SMCC Football set new performance and safety standards."
Southwest Mississippi Community College is a two-year public community college located in Summit, MS and prides itself on serving the southwest portion of the state.  As a football program, many get their start at SMCC and use it as a stepping stone to land a scholarship at a four-year program.  Following the 2021 season, 7 athletes signed letters of intent and will go on to play at four-year programs.
_
About Athlete Intelligence
Athlete Intelligence is a head impact monitoring and sensor technology subscription service for sports teams.  We combine wearable technology with simplified data analytics to uncover key training opportunities to improve a player's performance and head safety.  Athlete Intelligence offers head impact monitoring and sensor technology services to youth, high school, and college-level programs.