Talkin' Sports Tech with Central Washington University Football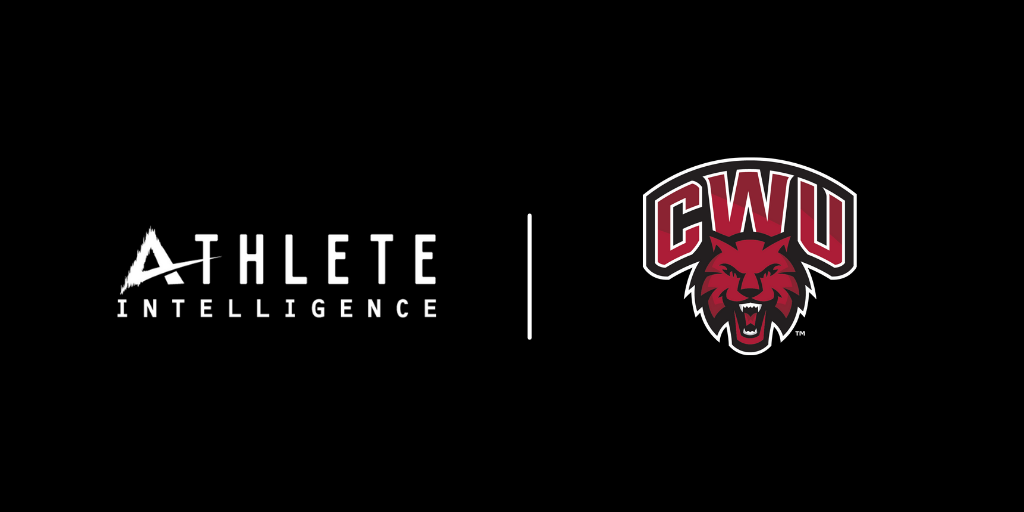 Heading into Year 2 of using the Athlete Intelligence System, We Sit Down with the Central Washington University Football Head Athletic Trainer to Talk Athlete Safety
Tucked away in the small town of Ellensburg, Washington you'll find the home to the Central Washington University Wildcat Football program.  To help give you an inside look at the Wildcat Football program and their continued focus on student-athlete safety, we chat with Head Football Athletic Trainer Isaac Perry to see how they utilize the Athlete Intelligence Head Impact Monitoring System to improve the performance and safety of their athletes.
Your Name: Isaac Perry
Your Position: CWU Head Athletic Trainer
Number of Years in Profession: 9
WHAT MADE YOU WANT TO GET INVOLVED WITH ATHLETICS?
I've always loved the competitive nature of athletics. I knew I wanted to be involved in a team where everyone from student-athletes, coaches, and support staff can all have the same goal.
WHAT DO YOU ENJOY MOST ABOUT BEING INVOLVED IN ATHLETICS?
I really enjoy the idea of being able to work as a healthcare professional and work in an athletic setting. It's great to be able to help athletes and teams accomplish their goals. I also like the fast-paced and diverse environment that athletics brings.
DESCRIBE HOW YOUR PROGRAM HAS TAKEN INNOVATIVE STEPS TO IMPROVE ATHLETE SAFETY AND PERFORMANCE OVER THE YEARS.
The health and safety of our athletes is one of the most important things for us, so we are always looking for ways to improve. Whether it be new equipment or technology like Athlete Intelligence to help prevent or monitor for injuries, or different training methods so our players are stronger, and healthier over the season.
WHY WAS IT IMPORTANT FOR YOU TO START TRACKING HEAD IMPACTS?
Tracking impacts helps us monitor the health of our athletes during practice, and most importantly can help us reduce head injuries in the future. Having as much data as possible to help with decision-making and technique teaching is really important when trying to reduce the amount or severity of injuries.
WHAT HAS BEEN THE MOST VALUABLE INFORMATION YOU'VE BEEN ABLE TO GATHER FROM USING THE ATHLETE INTELLIGENCE SYSTEM? (TRACKING IMPACT WORKLOADS, REAL-TIME ALERTS, TECHNIQUE IMPROVEMENTS?)
The real-time alerts of high G impacts are great for monitoring during practice and the number and location of impacts are great for technique improvement
WHAT FEATURES OF THE ATHLETE INTELLIGENCE SYSTEM HAVE BEEN MOST USEFUL? (ANALYTICS, REPORTS, REAL-TIME DATA?)
I think the real-time alerts have been really useful for us. Being able to know when big impacts occur even when we may not see the full play happen.
WHAT IS ONE THING YOU WERE ABLE TO GATHER FROM THE SYSTEM THAT YOU WOULDN'T HAVE BEEN ABLE TO GATHER IF YOU DIDN'T HAVE THE SYSTEM?
Being able to see the number of impacts and the location of those impacts is the information we wouldn't have known. Be able to show those visually to athletes and coaches so they know exactly what is going on during impact plays and potentially make them safer for the athlete.
_
Learn more about Athlete Intelligence and how your sports team can take an innovative approach to athlete safety and performance by downloading the Athlete Intelligence Information Booklet below.