Talkin' Sports Tech with Middletown High School Football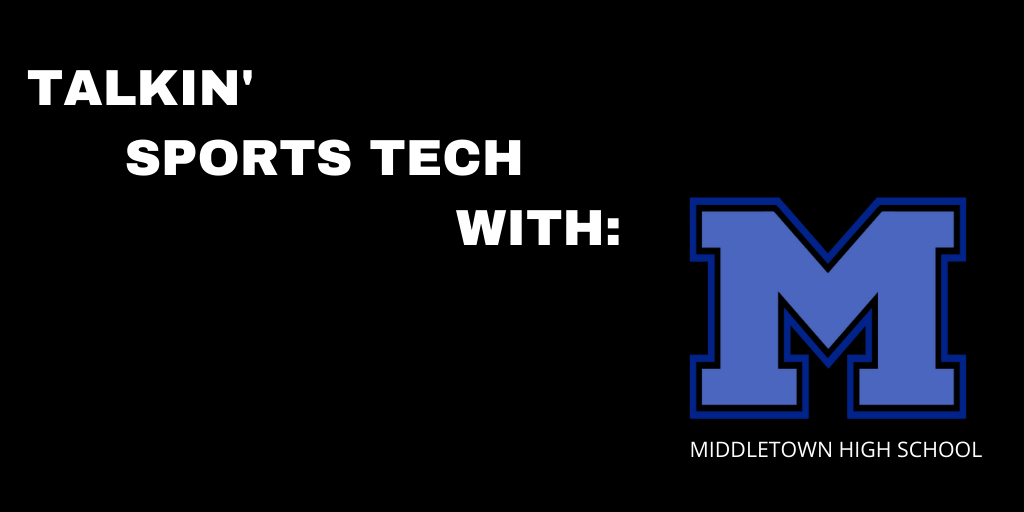 Going into their 7th Year of Using the Athlete Intelligence Head Impact Monitoring System, We Sit Down with Head Athletic Trainer to Talk Athlete Head-Safety
What started as one of the first High School's across the United States to implement the Athlete Intelligence Head Impact Monitoring and Performance Tracking Platform has now turned into 7-years of student-athlete head safety.  To give you an inside look at the Middletown Middie Football program, we sit down with Head Athletic Trainer, Craig Olejniczak, MS, ATC, ACI to see how they have been utilizing the Athlete Intelligence Head Impact Monitoring system along with why they have continued to make this system a standard for their Football program.
Your Name:  Craig Olejniczak, MS, ATC, ACI
Your Position:  Athletic Trainer
Number of Years in Profession: 20+
WHAT MADE YOU WANT TO GET INVOLVED WITH ATHLETICS?
I played sports all my life.  My profession allows me the best of both worlds.
WHAT DO YOU ENJOY MOST ABOUT BEING INVOLVED IN ATHLETICS?
I love competition.  Competition in sports is fundamental to expressing this love.  My profession of Athletic Training is challenging and the combination of my passion for sports and academic achievement is a perfect fit for me.  I can value the young athlete's desire to be "in the game".  I value the importance of making sure that my athletes are healthy and safe to be, "in the game".  I also appreciate the opportunity for great experiences in athletics and the positive foundation that one can continue to build upon. Athletics helped to create a balance in my life and I believe that it can do the same for my athletes.
DESCRIBE HOW YOUR PROGRAM HAS TAKEN INNOVATIVE STEPS TO IMPROVE ATHLETE SAFETY AND PERFORMANCE OVER THE YEARS.
Middletown Athletics has always been in the forefront of sports safety.  We have the overall health of our athletes'  our number one goal.  We continue to focus on an environment that promotes team success and individual growth.  Middletown began Concussion Injury Management in 2009, beginning with Neurocognitive Baseline Testing and Return To Play Protocols, well before our State and local had any requirements or recommendations.  Since then we have continued to lead in the path to better Head Injury Management.
WHY WAS IT IMPORTANT FOR YOU TO START TRACKING HEAD IMPACTS?
We value the health of our athletes.  Middletown's next step in our plan to continue to advance our practices in Concussion and Head Injury Management was to incorporate impact data into the toolbox.  Utilizing this type of technology was also the best way to add "eyes" on the field, virtually.  Head Impact monitoring allows us to have real-time data for every athlete, on the Football Field, at the same time.
WHAT HAS BEEN THE MOST VALUABLE INFORMATION YOU'VE BEEN ABLE TO GATHER FROM USING THE ATHLETE INTELLIGENCE SYSTEM? (TRACKING IMPACT WORKLOADS, REAL-TIME ALERTS, TECHNIQUE IMPROVEMENTS?)
All of the information is valuable every day.  The coaches have information for teachable moments and the opportunity for taking preventative measures to head/neck injury.  The Athletic Trainer has real-time information that can assist when determining the health of an athlete, whether during a sideline evaluation, or a follow-up with a specialist.  The data becomes increasingly invaluable when providing the best care because it adds a new dimension to the understanding of the mechanism of the head injury.
WHAT FEATURES OF THE ATHLETE INTELLIGENCE SYSTEM HAVE BEEN MOST USEFUL? (ANALYTICS, REPORTS, REAL-TIME DATA?)
On game day the Real-time data is the winner.  The analytics and reports play a significant role in re-evaluating the best practice management of injury prevention.  Teams and coaches can see from the data what needs attention, i.e. tackling mechanics or specific changes to one athlete's play in his position.
WHAT IS ONE THING YOU WERE ABLE TO GATHER FROM THE SYSTEM THAT YOU WOULDN'T HAVE BEEN ABLE TO GATHER IF YOU DIDN'T HAVE THE SYSTEM?
Even the best player on the field can still be accepting too many helmet impacts. If we can get that athlete to be aware of their head position and mechanics, we can reduce the risks of head injury and overall impacts for that athlete.  This is not easy to do, but now having data to share with an athlete, it allows them to see for themselves what the data explains.  It becomes much easier to get an athlete to understand why attention to his tackling or running mechanics is important.
_
Interested in how your Football Team can implement the Athlete Intelligence Head Impact Monitoring Platform?  Start by downloading our Information Booklet below to learn more and an Athlete Intelligence Team Member will contact you directly with product information and pricing.