Talkin' Sports Tech with Okanogan High School Football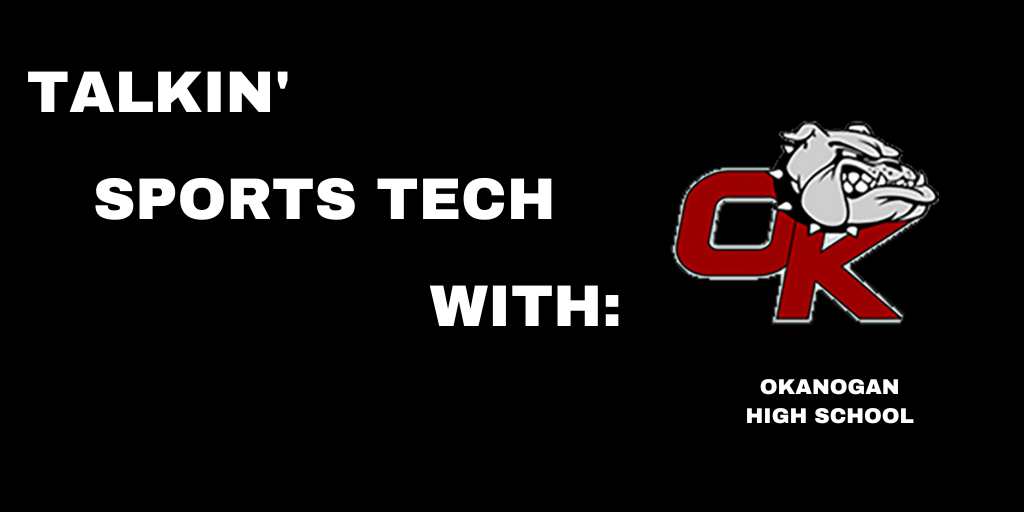 A Look into How Okanogan Football Uses an Athlete Monitoring System for Head Impacts
Athletics are a way to connect with others and escape from reality. People enjoy the thrill of sports and the feats of athletes, but ensuring athlete safety is crucial to everyone involved. Athlete Intelligence is a monitoring system that has helped coaches and medical staff keep athletes safe by reducing injury risk and improving their performance.
Athletic trainers are the unsung heroes of sports teams. These professionals help prevent and treat injuries and keep athletes on the field. Athletic training was the career goal of Whitney Cowan.
Whitney is the Head Athletic Trainer for Okanogan High School.  Whitney plays the critical role of keeping athletes safe or, if ever injured, helping them return to play as quickly as possible.
Okanogan High School places high importance on player head safety. Never hearing of Athlete Intelligence or head impact sensors prior to the 2022 season, the Okanagan Football program took an initiative to learn more; the rest is history.
Below is a Q&A with Whitney Cowan who gives us a deep dive into why it was important to explore Athlete Intelligence, why they implemented the head impact monitoring technology, and how it helped them win games.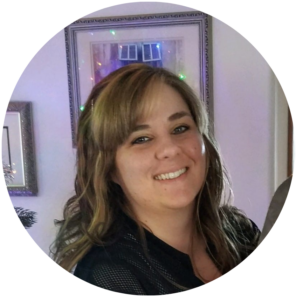 Your Name:  Whitney Cowan  
Your Position:  Head Athletic Trainer for the Okanogan School District 
Number of Years in Profession:  13 (thanks for bringing my age into this) 
WHAT MADE YOU WANT TO GET INVOLVED WITH ATHLETICS? 
I was really into football and basketball when I was young and then added golf and lacrosse into the mix as I got into my teenage years.  First, WSU Football game my parents took me to really sealed the deal of how much I loved football.  My dream was to be involved with football, on the field and team level, but I realized I wasn't going to be a player.  Then I began paying attention to the individuals who were associated with football and saw the professionals who ran onto the field with injuries.  I decided I was going to do that, which was Athletic Training.  Athletics were fascinating…the feats people are capable of, the strategy, the knowledge, the mental aspect, and passion.  Athletics are a way to connect with other people and escape from your own reality.   
WHAT DO YOU ENJOY MOST ABOUT BEING INVOLVED IN ATHLETICS? 
The thing I enjoy most about being involved in athletics is all of it…being a part of a team and helping others. 
DESCRIBE HOW YOUR PROGRAM HAS TAKEN INNOVATIVE STEPS TO IMPROVE ATHLETE SAFETY AND PERFORMANCE OVER THE YEARS. 
The program has taken some innovative steps to improve Athlete safety and performance over the years, which began by employing a Certified Athletic Trainer and making it available to all the athletes.  The next steps were to incorporate baseline concussion testing for all athletes.  The pencil and paper testing then morphed into digital concussion management.  The addition of the Head Impact Monitoring system has been a major step for our program.  It combines improving player safety and performance by ensuring proper techniques are being used.   
WHAT WAS YOUR INITIAL REACTION AFTER FIRST BEING INTRODUCED TO THE ATHLETE INTELLIGENCE HEAD IMPACT MONITORING SYSTEM? 
My initial reaction was excitement and interest.  I was telling everyone about Athlete Intelligence and working out how we could afford and utilize it.  I didn't know such a thing existed. 
WHY WAS IT IMPORTANT FOR YOU TO START TRACKING HEAD IMPACTS? 
It is important because I want my players to be as safe as possible while participating in sports they love.  Also, increasing their performances while increasing safety.  It is invaluable to have individualized data that shows which players need extra work on technique or what drills in practice are leading to increased head impacts.  It benefits everyone.  I am always worried about their health, safety, and wellness.   
WHAT HAS BEEN THE MOST VALUABLE INFORMATION YOU'VE BEEN ABLE TO GATHER FROM USING THE ATHLETE INTELLIGENCE SYSTEM? (TRACKING IMPACT WORKLOADS, REAL-TIME ALERTS, TECHNIQUE IMPROVEMENTS?) 
The most valuable information that has been gathered is the number of head impacts a player is taking.  This alerts myself and the coaching staff about which players are at a greater risk of head injury and need some extra attention (as far as technique and safety).  The big highlight we took from the data is that the proper heads-up tackling results in the least amount of head impacts while still being able to deliver strong, consistent tackling.  Our powerful hitters had the least amount of head impacts routinely. 
WHAT FEATURES OF THE ATHLETE INTELLIGENCE SYSTEM HAVE BEEN MOST USEFUL? (ANALYTICS, REPORTS, REAL-TIME DATA?) 
The features that have been most useful are the reports and analytics.  It has been great to see game data from multiple games and compare them.  We can see if there's a pattern among players or positions with head impacts and if head impact numbers follow a trend as the season goes on.   
WHAT IS ONE THING YOU GATHERED FROM THE ATHLETE INTELLIGENCE SYSTEM THAT YOU WOULDN'T HAVE BEEN ABLE GATHER IF YOU DIDN'T HAVE THE SYSTEM? 
The players with the highest impact numbers, impact strengths, and definitive quantifiable data support that heads-up tackling is successful in limiting head impacts. 
ASIDE FROM THE ATHLETE INTELLIGENCE SYSTEM, WHAT OTHER INNOVATIVE TECHNOLOGY HAVE YOU IMPLEMENTED INTO THE PROGRAM AND HOW HAS THAT HELPED YOU IMPROVE THE SAFETY AND/OR PERFORMANCE OF YOUR ATHLETES? 
The other innovative technology that we have implemented into the program are Sway concussion management and Kestrel.  These have both improved player safety and performance.  Sway concussion management has provided us with a consistent way to baseline athletes, assist in concussion evaluation decisions, and help them return to sport in a safe way.  We can compare baseline data to post-incidents and track progress as the athletes recover and heal.  Also, the data helps illustrate to coaches, parents, other medical providers, and the athletes their results.  It helps support the decisions I make and provides data to support why an athlete isn't ready to return to play or why they are.  The Kestrel helps keep workloads appropriate for the weather conditions to help prevent weather-related incidents.   
DO YOU THINK THE ATHLETE INTELLIGENCE SYSTEM WAS A GOOD USE OF FUNDS? 
Absolutely I think it was.  We care about our players' safety and their future.  This helps us keep them in the game while making it as safe as possible.  It helps with both performance and safety, proving that these things can exist together and each can benefit from enhancements in the other.   
WHAT IS ONE MESSAGE YOU WOULD LIKE TO TELL OTHER PROGRAMS THAT HAVEN'T BEEN INTRODUCED TO HEAD IMPACT MONITORING OR ARE CONSIDERING IT? 
Do it.  There are many ways you can get the funding to pay for it.
About Okanogan High School Football
Okanogan High School, located in the town of Okanogan in North Central Washington, has a storied history in high school football. The Bulldogs football team has a dedicated fan base and consistently competes at a high level in their league. Despite being a smaller school in terms of enrollment, the Bulldogs have produced several talented players who have gone on to play college football. The team has also made multiple appearances in the state playoffs and has a strong tradition of success on the gridiron.
About Athlete Intelligence
The Athlete Intelligence system is an innovative way of tracking head impacts, which can help reduce the risk of injury. The system allows for real-time alerts and helps improve athlete performance. The data generated by the system helps identify patterns in head impacts and shows the effectiveness of proper tackling techniques. Reports and analytics provide coaches with valuable information on their athletes, allowing them to make informed decisions and adjust training accordingly.