Talkin' Sports Tech with Randolph Youth Football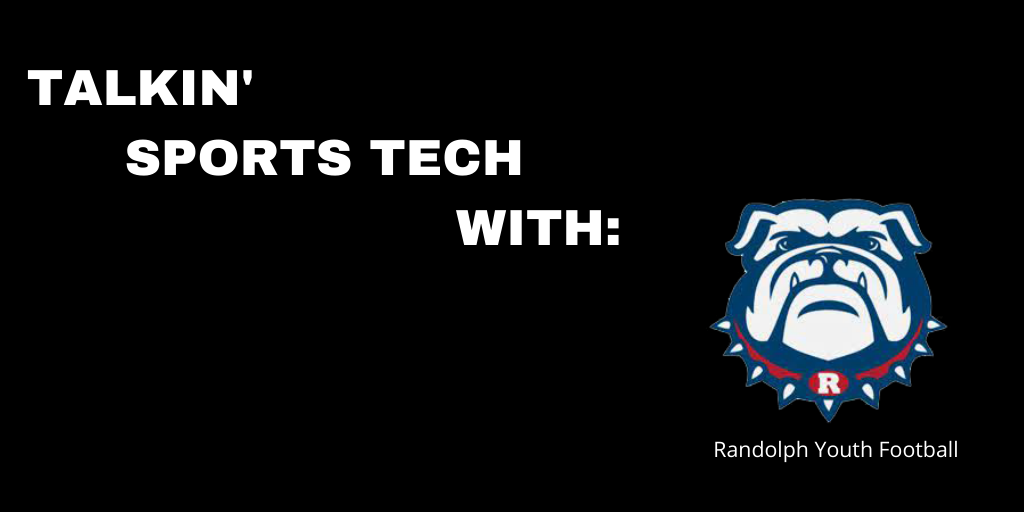 Lance Laing, a Randolph Youth Football Board Member, Discusses the Importance of Safety Innovations and the Decision Behind Selecting Athlete Intelligence as their Head Impact Sensor Partner
Celebrating their 60th year of operating as a youth football organization, The Randolph Youth Bulldogs remain committed to providing their players with a positive experience in an environment that will teach life's lessons around discipline, teamwork, sportsmanship, competition, and teamwork.  Behind every youth program, there is a set of Board Members to make sure the health, social, and psychological benefits of sports are being met for every participant.  At the Randolph Youth Organization, one of those members is Lance Laing.
As Lance enters into his 13th year as a Bulldog Board Member, we learn about how he helps make sure the organization continues to grow and meet its goals of offering a safe and competitive environment for all participants.  As part of the program's recent safety advancements, they implemented the Athlete Intelligence Head Impact Monitoring sensors for the 2021 season and will now be expanding going into the 2022 season.  We learn why below.
Your Name: Lance Laing
Your Position: Bulldogs Board Member
Number of Years in Profession: 12
WHAT MADE YOU WANT TO GET INVOLVED WITH ATHLETICS?
I played sports as a kid and know the values it teaches young athletes.
WHAT DO YOU ENJOY MOST ABOUT BEING INVOLVED IN ATHLETICS?
Witnessing the joy athletes have when hard work delivers the desired results.  Witnessing athletes gaining self-confidence, teamwork, sportsmanship, and discipline.
DESCRIBE HOW YOUR PROGRAM HAS TAKEN INNOVATIVE STEPS TO IMPROVE ATHLETE SAFETY AND PERFORMANCE OVER THE YEARS.
Our program like most, started by changing the techniques used during play.  We now use Heads Up or taking the head out of play.  At the same time, we had to change the way we practice and removed "Live Play" or "Unknown Outcome" from the daily practice.  Taking out dangerous activities like "Oklahoma Drills".  Then we focused on teaching and training our coaches to get better at identifying opportunities and empowering them to make smart decisions.  We championed changes within our league to remove or make safer the "High Impact" plays like kickoffs and punts.  Lastly, we turned our attention to our equipment and started replacing older equipment with newer safer equipment more frequently.  That finally led us to buying our first impact monitoring system for our older teams first.
WHY WAS IT IMPORTANT FOR YOU TO START TRACKING HEAD IMPACTS?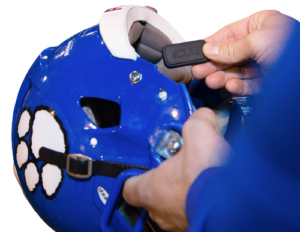 Improving a player's techniques is the biggest challenge we have.  Afterall, our players are youth athletes and by definition, they are learning how to play.  You can coach what you see, but you can't see everything and you can't correct what you don't see.  We film our games from up high because the view of the field is better than the sideline.  Using Athlete Intelligence's impact monitoring we can watch the film more purposefully.  Athlete Intelligence shows us who to watch and then we can coach things we would never have seen.  Athlete Intelligence gives us the data we need to make better decisions.
WHAT HAS BEEN THE MOST VALUABLE INFORMATION YOU'VE BEEN ABLE TO GATHER FROM USING THE ATHLETE INTELLIGENCE SYSTEM? (TRACKING IMPACT WORKLOADS, REAL-TIME ALERTS, TECHNIQUE IMPROVEMENTS?)
Crown impacts and severity of impacts was the most valuable insight so far.  There is so much data, we had to narrow it down to a few things we could manage as a volunteer rec team.  We chose to focus on crown impacts and trying to reduce the severity of impacts because of lowering the head just prior to first contact.  We were successful in impacting both of these numbers during the season.
WHAT FEATURES OF THE ATHLETE INTELLIGENCE SYSTEM HAVE BEEN MOST USEFUL? (ANALYTICS, REPORTS, REAL-TIME DATA?)
Daily/Weekly Reports for sure.  The real-time data would be cool, but we are using the CUE Sport Sensor, not the CUE+.
WHAT IS ONE THING YOU GATHERED FROM THE ATHLETE INTELLIGENCE SYSTEM THAT YOU WOULDN'T HAVE BEEN ABLE TO GATHER IF YOU DIDN'T HAVE THE SYSTEM?
The number of crown impacts was shocking, especially with the front linemen.  We immediately changed the way we practiced and spent even more time working with the kids on proper technique.  In several instances, we had to change shoulder pads because the player was prevented from lifting the head.  I think this was our "Ah-Ha" moment this season.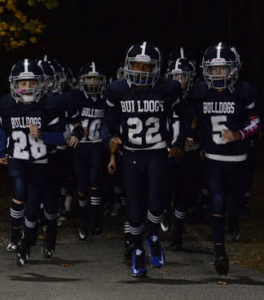 ASIDE FROM THE ATHLETE INTELLIGENCE SYSTEM, WHAT OTHER INNOVATIVE TECHNOLOGIES HAVE YOU IMPLEMENTED INTO THE PROGRAM AND HOW HAS THAT HELPED YOU IMPROVE THE SAFETY AND/OR PERFORMANCE OF YOUR ATHLETES?
We have embraced TeamSnap, Hudl into our program as technology that improves performance and makes things easier.  We have embraced Facebook and built a website to use technology to help make the program simpler to run and this allows parents to be informed and attendance has improved.
We are now looking at products like HitCheck that will compliment our impact monitoring, and our issues come down to cost.  We are a town youth team that is run by volunteers and we prospect for sponsors and sell hotdogs and water.  We don't have an endless supply of money and we work hard for the money we have.
WHAT IS ONE MESSAGE YOU WOULD LIKE TO TELL OTHER PROGRAMS THAT HAVEN'T BEEN INTRODUCED TO HEAD IMPACT MONITORING OR ARE CONSIDERING IT?
They can't coach what they don't see.
Don't be afraid that it's "too complicated", if you use a smartphone, you can use the CUE Sport Sensor, trust me.
Don't be afraid that impact monitoring makes you more liable. If you are filming your games, you are already responsible for analyzing the players.  Impact monitoring shows you where to look and who to watch.
_
About Randolph Youth Football
Randolph Bulldogs football is committed to providing our players with a positive experience in an environment that will teach life's lessons, to develop and understand discipline, teamwork, sportsmanship, competition, and working with others, and to give one's best effort at all times, while having fun in the process.
Learn More Here: https://www.randolphbulldogs.org/
About Athlete Intelligence
Athlete Intelligence is a head impact monitoring and performance tracking subscription service for sports teams that combines next-generation wearable technology with simplified data analytics to uncover key training opportunities to improve player performance and head safety.
Interested in how your Football Team can implement the Athlete Intelligence Head Impact Monitoring Platform?  Start by downloading our Information Booklet below to learn more and an Athlete Intelligence Team Member will contact you directly with product information and pricing.
Request Custom Team Pricing Here or Download our Information Booklet Below: