Talkin' Sports Tech with SMCC Football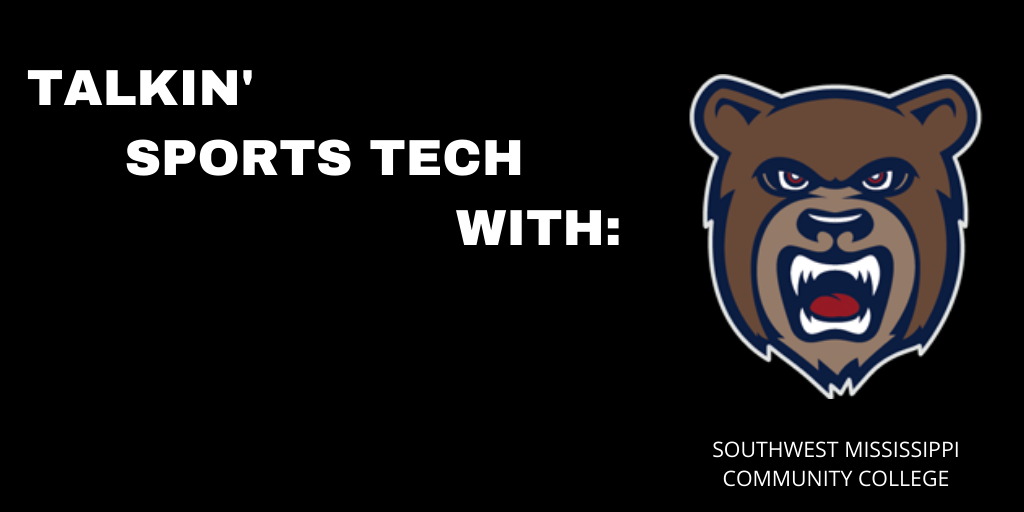 Athlete Intelligence Sits Down with Head Athletic Trainer Keith Raybon to Discuss his Passion for Athlete Safety & Importance of Head Impact Monitoring
Southwest Mississippi is a two-year public community college located in Summit, MS and prides itself on serving the southwest portion of the state.  As a football program, many get their start at SMCC and use it as a stepping stone to land a scholarship at a four-year program.  Following the 2021 season, 7 athletes signed letters of intent and will go on to play at four-year programs.  For others, SMCC is sometimes the final stop of their playing career.
But behind every sports program, is often the unseen hero responsible for player welfare and keeping athletes on the field playing.  At SMCC, that hero is Keith Raybon.  Keith is in his 22nd year as Head Athletic Trainer for SMCC and the 2021/22 season was the first year the program adopted the Athlete Intelligence Head Impact Monitoring system.
We get to know a bit more about Keith and his passion for Athletic Training below:
Your Name: Keith Raybon
Your Position: Head Athletic Trainer
Number of Years in Profession: 22
WHAT MADE YOU WANT TO GET INVOLVED WITH ATHLETICS?
I always enjoyed being part of a group and competing against others. Athletic Training allowed me to continue to be a part of a team and to be around athletics.
WHAT DO YOU ENJOY MOST ABOUT BEING INVOLVED IN ATHLETICS?
I enjoy being an Athletic Trainer because it allows me to help others return from injuries, so they can do the sports they love.
DESCRIBE HOW YOUR PROGRAM HAS TAKEN INNOVATIVE STEPS TO IMPROVE ATHLETE SAFETY AND PERFORMANCE OVER THE YEARS.
We continue to get new equipment and attend conferences to look at new treatment and injury prevention ideas. We have the impact testing symptoms for concussions and of course AI's helmet sensors.
WHY WAS IT IMPORTANT FOR YOU TO START TRACKING HEAD IMPACTS?
It allows us to know who to check on to see if they are having symptoms instead of just relying on them to report them. It also lets us know who to watch during practice to see who may need to correct tackling technique.
WHAT HAS BEEN THE MOST VALUABLE INFORMATION YOU'VE BEEN ABLE TO GATHER FROM USING THE ATHLETE INTELLIGENCE SYSTEM? (TRACKING IMPACT WORKLOADS, REAL-TIME ALERTS, TECHNIQUE IMPROVEMENTS?)
I believe the tracking of crown impacts has allowed us to be able to identify athletes who are leading with their head when tackling or blocking.
WHAT IS ONE THING YOU WERE ABLE TO GATHER FROM THE SYSTEM THAT YOU WOULDN'T HAVE BEEN ABLE TO GATHER IF YOU DIDN'T HAVE THE SYSTEM?  
I believe the tracking of crown impacts has allowed us to be able to identify athletes who are leading with their head when tackling or blocking.
ASIDE FROM THE ATHLETE INTELLIGENCE SYSTEM, WHAT OTHER INNOVATIVE TECHNOLOGY HAVE YOU IMPLEMENTED INTO THE PROGRAM AND HOW HAS THAT HELPED YOU IMPROVE THE SAFETY AND/OR PERFORMANCE OF YOUR ATHLETES?
Impact Testing
WHAT IS ONE MESSAGE YOU WOULD LIKE TO TELL OTHER PROGRAMS THAT HAVEN'T BEEN INTRODUCED TO HEAD IMPACT MONITORING OR ARE CONSIDERING IT?
I believe they should look at it because it definitely gives you data that will help prevent or identify head injuries.
_
About Athlete Intelligence
Athlete Intelligence is a head impact monitoring and performance tracking subscription service for sports teams that combines next-generation wearable technology with simplified data analytics to uncover key training opportunities to improve player performance and head safety.
Interested in how your Football Team can implement the Athlete Intelligence Head Impact Monitoring Platform?  Start by downloading our Information Booklet below to learn more and an Athlete Intelligence Team Member will contact you directly with product information and pricing.