Talkin' Sports Tech with The University of South Carolina Gamecock Football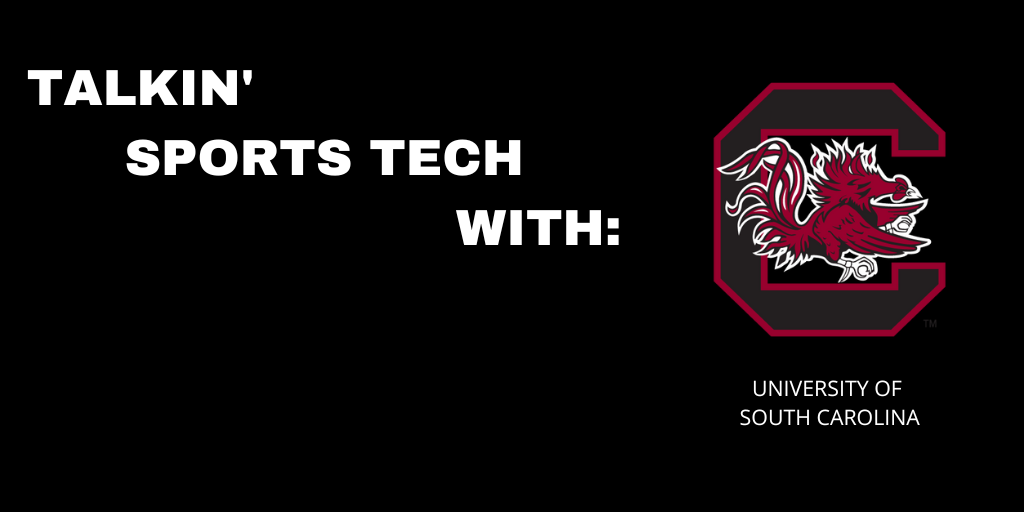 Assistant Athletic Trainer Kelsey Hounshell Shares How the Athlete Intelligence Head Impact Monitoring System Gives Their Staff Members a Competitive Edge
The University of South Carolina Football program is one of seven teams who compete in the SEC East Division.  On December 6th, 2020, the University announced its new Head Football Coach, Shane Beamer.  In his first season, Coach Beamer led the Gamecocks to a 7-6 record, including a 38-21 win in the Duke's Mayo Bowl over North Carolina.
Behind every coaching staff, you will find an athletic training staff of often unseen heroes responsible for player health and safety.  At the University of South Carolina, the Athletic Training staff has a reputation for excellence that takes pride in their efforts both on and off the field.
Returning back to her alma mater, Kelsey Hounshell helps make up the University of South Carolina Athletic Trainer team.  Originally earning her bachelor's degree from the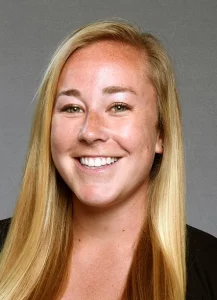 University of South Carolina in 2016 and then her master's degree in kinesiology from Louisiana State University in 2018, Kelsey works alongside the football program and serves as an assistant athletic trainer.
Join us as we get to know Kelsey, her passion for Athletic Training, and how she utilizes the Athlete Intelligence CUE+ system to monitor head contact workloads.
Your Name: Kelsey Hounshell
Your Position: Assistant Athletic Trainer – Football
Number of Years in Profession: 6
WHAT MADE YOU WANT TO GET INVOLVED WITH ATHLETICS?
I played sports growing up and loved the fast-paced environment. It was always a dream of mine to get into some kind of medicine so sports medicine was the obvious choice.
WHAT DO YOU ENJOY MOST ABOUT BEING INVOLVED IN ATHLETICS?
Getting to watch and help the players grow into incredible young men and achieve their dreams.
DESCRIBE HOW YOUR PROGRAM HAS TAKEN INNOVATIVE STEPS TO IMPROVE ATHLETE SAFETY AND PERFORMANCE OVER THE YEARS.
By utilizing new technology we have been able to bring athletes back onto the field faster and safer than ever before. We are able to look at hard data and show the coaches this in order to make points that we've been trying to make for years.
WHY WAS IT IMPORTANT FOR YOU TO START TRACKING HEAD IMPACTS?
To look at and try to predict potential TBIs or concussions.
WHAT HAS BEEN THE MOST VALUABLE INFORMATION YOU'VE BEEN ABLE TO GATHER FROM USING THE ATHLETE INTELLIGENCE SYSTEM? (TRACKING IMPACT WORKLOADS, REAL-TIME ALERTS, TECHNIQUE IMPROVEMENTS?)
Being able to see which drills have the hardest impacts.
WHAT FEATURES OF THE ATHLETE INTELLIGENCE SYSTEM HAVE BEEN MOST USEFUL? (ANALYTICS, REPORTS, REAL-TIME DATA?)
The analytics dashboard and time stamps so we can compare the impact workloads to practice sessions.
WHAT IS ONE THING YOU GATHERED FROM THE ATHLETE INTELLIGENCE SYSTEM THAT YOU WOULDN'T HAVE BEEN ABLE TO GATHER IF YOU DIDN'T HAVE THE SYSTEM?
Being able to see which periods/drills have the highest number of impacts/hardest impacts and comparing that to game situations.
ASIDE FROM THE ATHLETE INTELLIGENCE SYSTEM, WHAT OTHER INNOVATIVE TECHNOLOGIES HAVE YOU IMPLEMENTED INTO THE PROGRAM AND HOW HAS THAT HELPED YOU IMPROVE THE SAFETY AND/OR PERFORMANCE OF YOUR ATHLETES?
Catapult, and Polar systems to help look at overall yardage, return to play speeds and loads, and heart rates during practice.
WHAT IS ONE MESSAGE YOU WOULD LIKE TO TELL OTHER PROGRAMS THAT HAVE NOT BEEN INTRODUCED TO HEAD IMPACT MONITORING OR ARE CONSIDERING IT?
It's a great way to show coaches how much a player hits during the game compared to practice.
About Athlete Intelligence
Athlete Intelligence is a head impact monitoring and sensor technology subscription service for sports teams.  We combine wearable technology with simplified data analytics to provide summarized reports that highlight player performance and safety improvement opportunities.  Athlete Intelligence offers head impact monitoring and sensor technology services to youth, high school, and college-level programs. For more information on Athlete Intelligence, please visit:  www.AthleteIntelligence.com