Part 1: The Future of Head Health Safety Data Analytics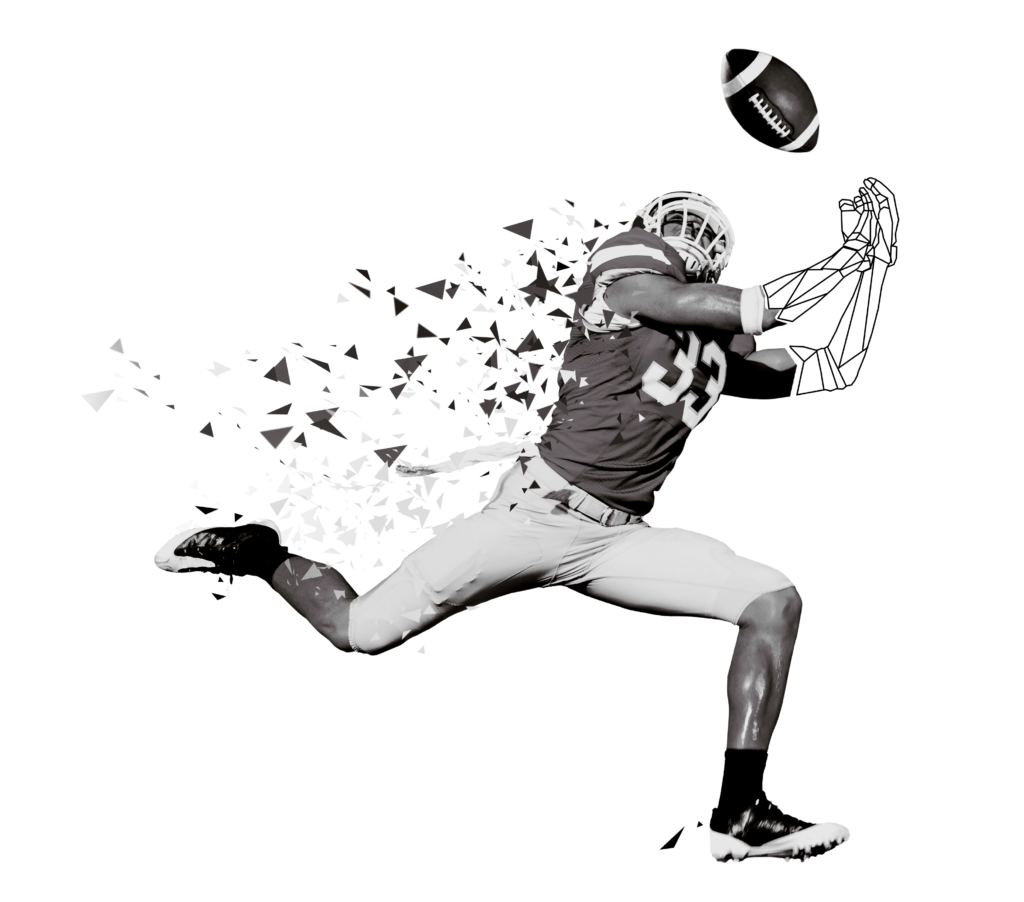 Q&A with Athlete Intelligence Head Impact Monitoring and Performance Tracking Solutions
Athlete Intelligence is a leading head impact monitoring and performance tracking solution for team sports.  Focusing on contact and collision sports like football, lacrosse, hockey, and women's soccer, the goal at Athlete Intelligence is to provide a data driven approach to reducing the risk of head related injuries.  Through a selection of wearable devices , Athlete Intelligence provides an automated reporting engine for Team Staff members to quickly and easily identify training opportunities from a given day, week, or date range of interest.  It's the actionable data analytics Athlete Intelligence provides that helps teams improve technique, manage head impact exposure, and reduce the risk of head related injuries.
What is the mission at Athlete Intelligence?
At Athlete Intelligence, our primary mission is to provide Coaches and Athletic Trainers with a data driven approach to improving athlete performance and safety.  Specializing in head impact monitoring, we provide Teams with a highly actionable platform to track and manage head impact exposure of their athletes.  Given the foundation we've created in wearable devices, it has also allowed us to evolve into other emerging areas of data collection that will continue to help teams care for their student-athletes safety and performance improvements.  It is our goal to be a resource for Coaches and Athletic Trainers so they can make more informed decisions from the data we've helped them gather.
Why is it so important for you to get the message of Athlete Intelligence out?
Head Impact Monitoring is still an emerging technology for youth, high school, and many college level sports teams.  Many stakeholders involved within athletics don't always know what head impact monitoring is or how it can be an added resource to improve player safety and performance.  For this reason, we have positioned ourselves as thought leaders in this space to help educate others about head impact monitoring and how it should be used as a resource for team staff.  The idea is not to replace decision making for our users, but rather empower them with more information to help drive decision making.  We find once a team representative takes the time to learn about the benefits of implementing a head impact monitoring solution, they adopt one.
What is the main problem you are helping solve?
Head related injuries continue to be a main concern in contact and collision sports.  While no device today will prevent, identify, or diagnose a concussion, we provide a solution for teams to track the location, count, and severity of each head impact an athletes sustains.  Our solution looks at the main drivers of head related injuries and concussions and allows us to use data analytics as a way of identifying baselines, trends, and team outliers.  With the data we collect paired with our automated analytics engine, teams can quickly and easily identify athletes at a greater risk of injury due to improper technique or being over exposed to head impacts.  You can't manage what you do not measure and if we want to keep sports the safest they have ever been, we need to track the head impacts our athletes sustain.  It is the only way we can validate proper technique is used and how we can mitigate risk going forward.
What data are you tracking?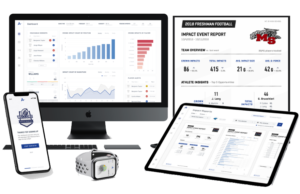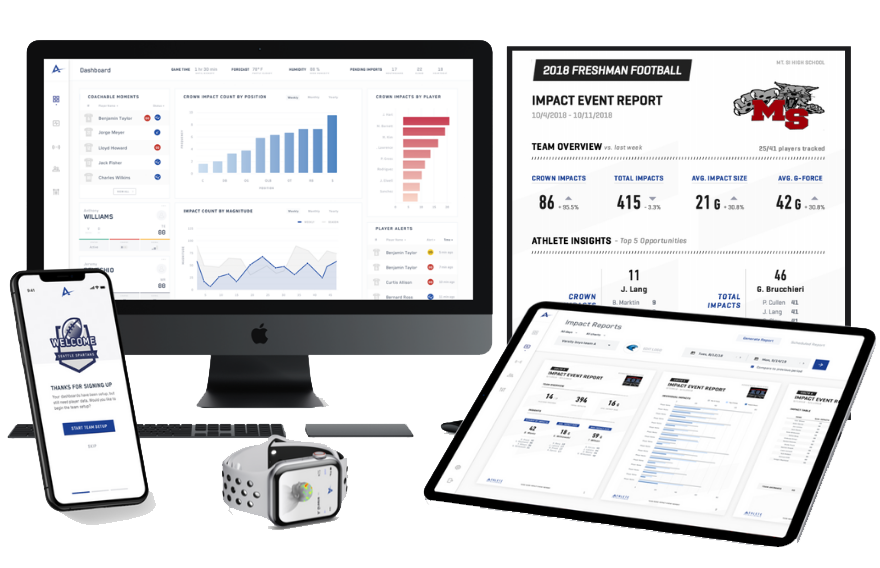 The three main data points we currently collect are, Impact Locations, Impact Quantities, and Impact Severity (G-Force).  With these three data points, we can provide actionable overviews by team, position, and athlete to give teams a snapshot of head impact trends.  This data helps teams identify athletes who need technique adjustments, certain drills that are causing an excessive amount of head impacts, and overall, a solution to track athlete improvements throughout the course of a season.  As Coaches focus on teaching new techniques to remove the head from contact, they can now have a platform to track athlete success and just as important, which athletes require additional training.
How easy is it for Teams to access the data?
We've paid close attention to the workloads Coaches and Athletic Trainers have every day, so we knew our system had to present easy and efficient repeatable processes.  Depending on product of choice, data is either transmitted live during the game or practice, or can be downloaded post event.  Once the data has been downloaded to our system, all reports are instantly accessible.  We even provide the option for Team users to receive automated impact reports directly to their e-mail inbox.  Our mobile application also presents high-level overviews from a given day.  We think it is important to provide a few options for teams to access their data as some methods may work better than others.
What type of feedback have you received from customers?
Overall feedback has been wonderful from our teams.  We're seeing teams who are newer to data analytics really embrace this information and make significant adjustments to their athletes and positional groups to help improve performance and safety.  The most exciting part of working so close with our customers is to take their ideas and turn them into new features.  We feel it is so important to work close with our customers on their needs and wants as they are a pivotal role in our continued evolution and how we continue to add value back to their program.
Want to see your questions answered in Part 2?  Ask a questions below to be featured