Université du Québec Expands Agreement with Athlete Intelligence Across Hockey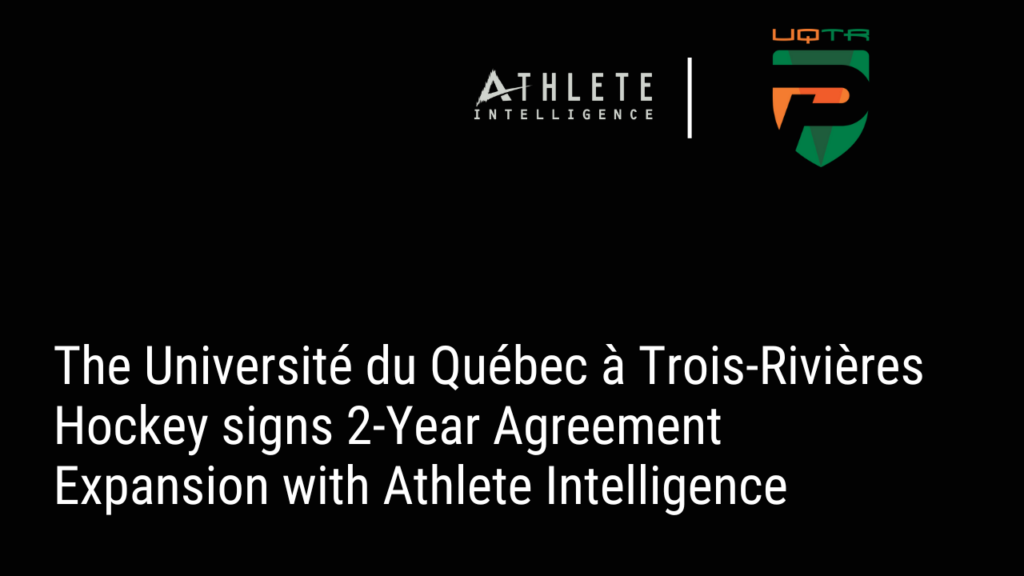 Expansion to Include a Multi-Year Subscription for Hockey Participants
The Université du Québec à Trois-Rivières and Athlete Intelligence announce the expansion of their current partnership.  The expansion includes the adoption of the Athlete Intelligence VECTOR MouthGuard for male and female hockey participants.  The decision to expand stems from current research initiatives involving the football program.  The research is led by professor, Laurie-Ann Corbin-Berrigan.  Professor Corbin-Berrigan first selected Athlete Intelligence as their head impact monitoring partner several years back and remains committed to the company's data collection and advanced data analytics offerings.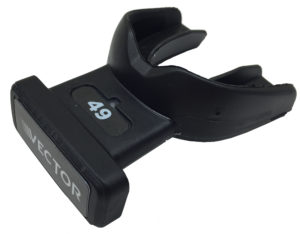 When asked about the scope of the project, Professor Corbin-Berrigan mentioned "the aim will be to compare and contrast head impact metrics between male and female hockey players." "The real-time data analytics and waveform output files will provide critical insights into hockey players and the head impacts they experience," Corbin-Berrigan added.  "We remain committed to Athlete Intelligence given their prior assistance through projects."
The VECTOR MouthGuard is unlike any other sports mouthguard.  Located in the small protrusion outside the mouth are small sensors that collect data on linear and rotational head accelerations.  The mouthguard itself uses an exclusive boil-and-bite Vistamaxx material that is known to have a comfort level superior to other mouthguards.  When an athlete puts the mouthguard in their mouth, a hidden capacitive sensing strip is activated to turn the mouthguard on.
"We're thrilled to continue our partnership with the Université du Québec à Trois-Rivières and expand across their hockey program,"  said Andrew Golden Director of Business Operations. "As a company, we've established a strong footprint in tackle football so expanding into other sports like hockey allows us to protect even more student-athletes,"  Golden adds.  "Trois-Rivières has been an incredible research partner over the years and we look forward to our continued efforts together."
The VECTOR MouthGuard is the only real-time and live-impact transmitting mouthguard available.  To transmit data instantly across an entire playing field, the mouthguard uses technology far more advanced than standard Bluetooth which you will find in other 'smart' mouthguards.  Using a small receiver on the sideline, the VECTOR MouthGuard can transmit impacts instantly up to 300 yards in distance no matter where you are on the field.  Bluetooth has a general reach of only 60 feet.
Following a session, Team Staff can access the Athlete Intelligence Web Platform analytics or receive pre-summarized reports in their inbox.  The reports are used to identify player and position impact workload trends.  The data collected from the VECTOR MouthGuard will help researchers understand the differences in head impacts compared to male and female participants.  Advanced analytics are also provided so the research teams can review the impact waveform traces of each hit.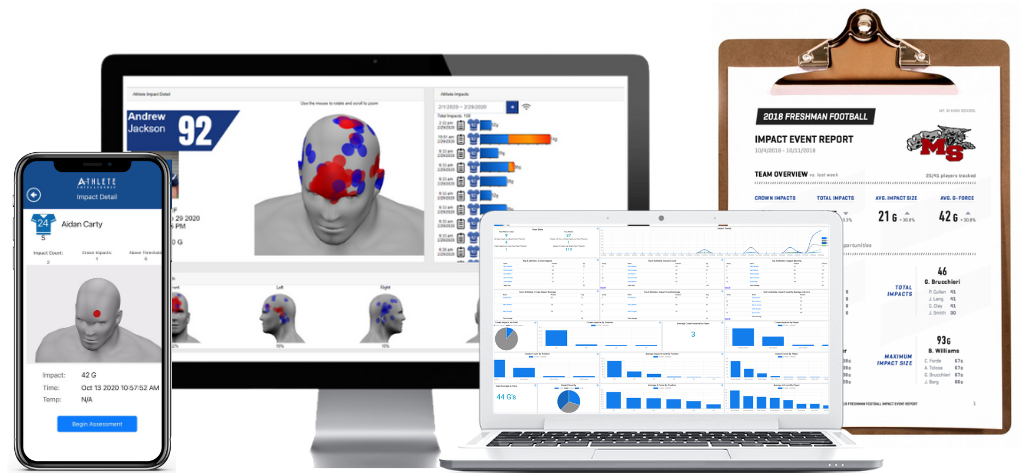 _
About Athlete Intelligence
Athlete Intelligence is a head impact monitoring and sensor technology subscription service for sports teams.  We combine wearable technology with simplified data analytics to uncover key training opportunities to improve a player's performance and head safety.  Athlete Intelligence offers head impact monitoring and sensor technology services to youth, high school, and college-level programs.