5 Ways Football Teams Use Head Impact Sensors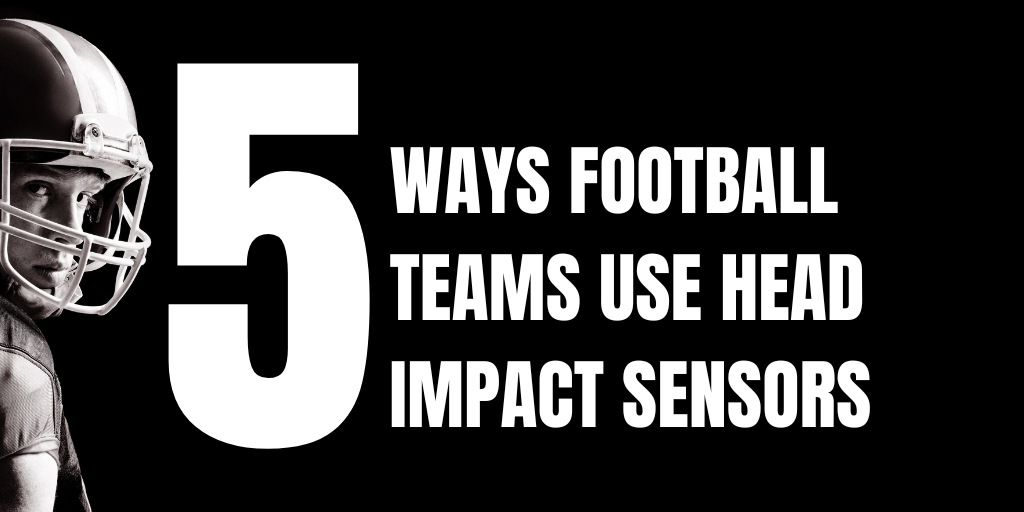 5 Ways Any Football Team Can Use Head Impact Monitoring Sensors to Improve Player Performance and Head Safety
Playing football is fun; getting a concussion is not.  When it comes to participating in a high-contact sport, every program wants to minimize head injuries while maximizing player performance.  Players are our most valuable assets and it is every program's duty to protect them.
While no current device can completely prevent, identify, or diagnose concussions, teams are turning to a new tool, Head Impact Sensor Technology.  Used as a data analytics tool, head impact sensor technology is an emerging resource for coaching and athletic training staff designed to monitor and manage the head-contact workloads players experience through game and practice sessions.  It makes sense, if we know how many head impacts our players take, we can take steps to reduce them.  If we reduce the number of head impacts, we reduce concussions.
Head impact sensor technology is gaining so much attention and adoption among all levels of play, even the National Athletic Trainers Association updated its position statement.  The update encourages football teams to explore and implement head impact sensor technology as a tool to identify and correct head-first contact.
Since head impact sensor technology is still new'er' to many people and programs, we are sharing the top 5 ways our customers at the youth, high school, and college levels are using the Athlete Intelligence Head Impact Monitoring sensor system to improve head safety and player technique.
Here are 5 ways any football team can use head impact sensors to improve head safety and player technique:
 1. Managing and Reducing Head Impact Workloads
Every football coach is teaching their players to tackle or block in a form that is intended to remove the head from contact.  However, many coaches find there is a gap between how they teach their players to engage in contact and how some players still use their heads.  This is where identifying players with higher head impact workloads is critical.  Using the Athlete Intelligence Head Impact Monitoring platform, coaches can objectively identify which players are taking the most amount of head impacts and work closely with them on reestablishing proper technique and contact fundamentals.  Current customers are seeing over a 30% decrease in week-over-week head contact workloads when making technique improvements to top offenders.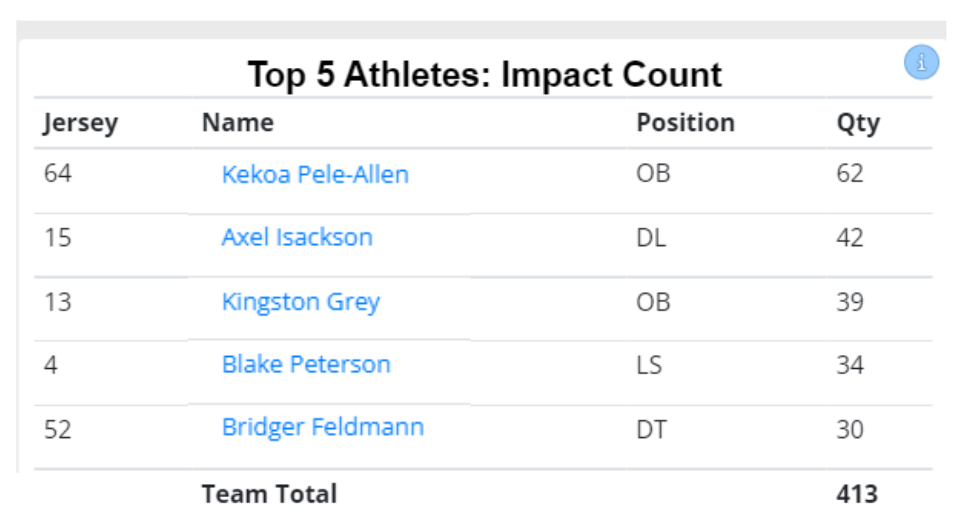 2. Removing and Correcting Crown of Head Contact Patterns
Leading with the crown of your head is a technique of the past.  In today's game, you're likely to get called for targeting. Impacts on the crown of your head have a higher chance of leading to head, neck, or spinal-related injuries.  Overall, using the crown of your head to block or tackle is a poor technique that must be corrected.  With the Athlete Intelligence Reporting System, we provide a session overview of players who have the highest crown of head impacts.  When coaches see top offenders, they can retrain players to engage in contact properly.  Most commonly, Teams use the Top 5 Chart as a way to make sure no athlete appears at the top of the list more than once.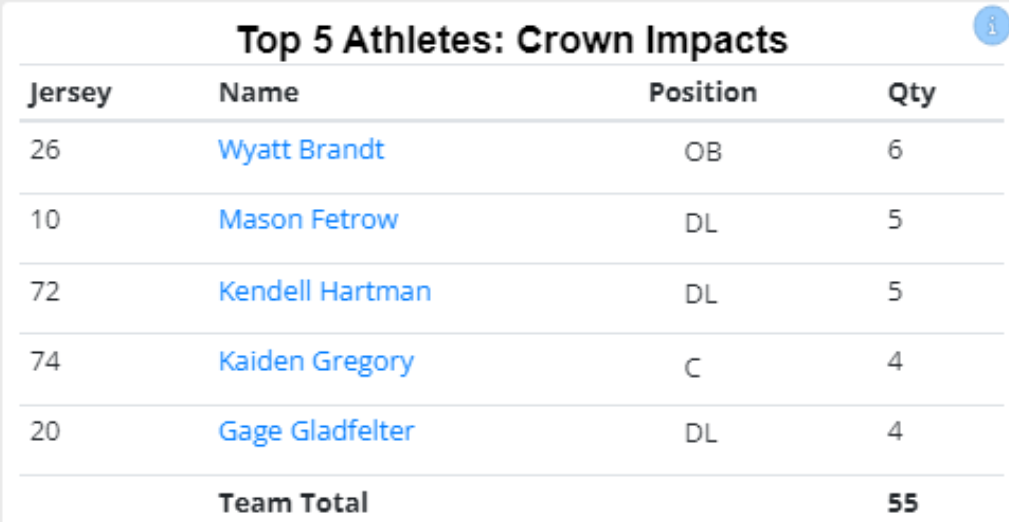 3. Identifying Players Who Take the Hardest Hits
There is no clear evidence that defines the G-Force of an impact and if that player has sustained a concussion.  However, knowing the severity of a head impact when it happens can provide objective data to an athletic trainer or coach when evaluating a player.  This information becomes another tool in the toolbox that is designed to help an athletic trainer make more informed decisions and better manage a return-to-play protocol.  Teams today think of this feature as an "extra set of eyes and ears on the field," which allows them to see impacts they may miss during a practice, game, or film session.  Current customers express the value of this information as both a real-time alert and as a post-session report where they have objective information on the hardest head impacts.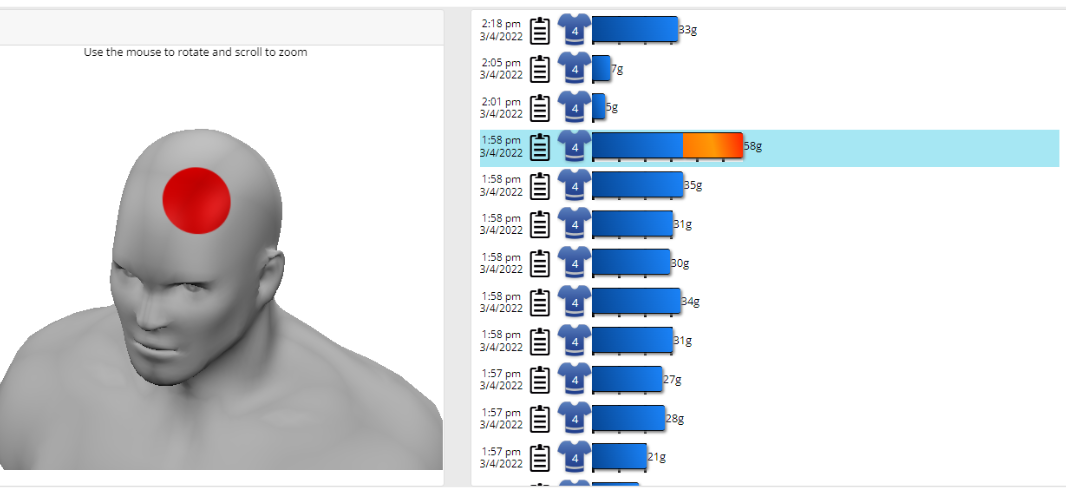 4. Reviewing the Effectiveness of Practice Drills
Practice time is valuable.  To run an effective practice, coaches look for a balance between drill intensity and the level of contact.  Our current customers pride themselves on smart practice planning while keeping their athletes safer on the field.  The goal is to advance skill development without sacrificing sound contact technique, whether it be blocking, defeating blocks, or tackling.  The Athlete Intelligence reporting system is helping our current partners identify and modify drills that minimize head impact workloads but develop appropriate technique.  Practice planning is becoming smarter, more efficient, and better organized to support athlete health, safety, and performance. Using the Athlete Intelligence system, teams have access to comparing game and practice data workloads and the ability to filter down data to a specific drill period to review the player and position workload.  This has helped coaches alter or even completely remove specific drills based on the amount of head contact.

 5. Validating Players Are Using Proper Technique
When a player uses a proper technique to block or tackle, they play better and safer.  Playing better means a more effective block or tackle, and playing safer means removing the head from contact.  It is important for coaches to know that players are using proper technique, but even more important to know which players aren't.  If they aren't and coaches are made aware, they can correct and fix a player's habit.  Teams today use a combination of players with the highest head contact workload and the highest crown of head contact workload as a starting point.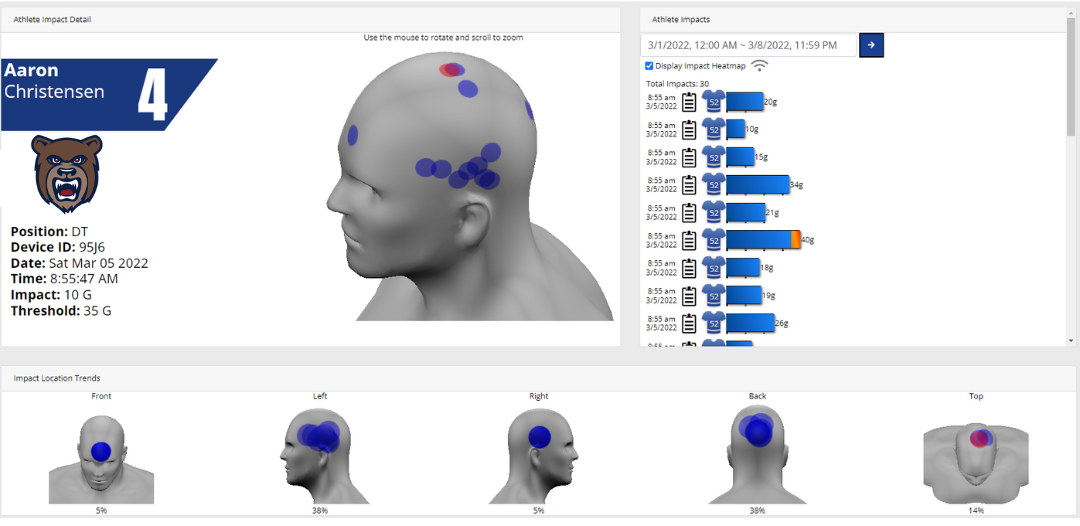 About Athlete Intelligence
Athlete Intelligence is a head impact monitoring and sensor technology subscription service for sports teams.  We combine wearable technology with simplified data analytics to provide summarized reports that highlight player performance and safety improvement opportunities.  Athlete Intelligence offers head impact monitoring and sensor technology services to youth, high school, and college-level programs. For more information on Athlete Intelligence, please visit:  www.AthleteIntelligence.com