Avon Youth Football Partners with Athlete Intelligence for Cutting-Edge Head Impact Monitoring and Performance Tracking
Advancing Player Safety and Performance with Head Impact Helmet Sensors
Avon Youth Football, a leading youth sports organization located in Avon, New York dedicated to fostering athletic development and safety, proudly announces its strategic partnership with Athlete Intelligence, a pioneering technology company specializing in head impact monitoring and performance tracking solutions.
"We can not wait for our athletes to be just as invested in this data as we are," said Nathan Potter of Avon Youth Football. "Hearing them acknowledge that they are learning the proper tackling techniques is going to be the best!" Potter added.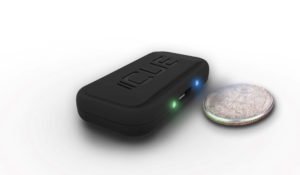 Athlete Intelligence has been at the forefront of advancing player safety and performance tracking in contact sports. The company's innovative platform combines wearable sensor technology and data analytics to provide insights into head impacts and player performance. This partnership equips Avon Youth Football with a comprehensive solution to monitor and manage head impacts effectively.
"At Athlete Intelligence, we are dedicated to safeguarding athletes while optimizing their potential," said Andrew Golden, Director of Business Operations for Athlete Intelligence. "Our cutting-edge technology empowers coaches to make informed decisions that enhance both safety and performance. We are excited to work with Avon Youth Football and contribute to the future of youth tackle football."
Athlete Intelligence is recognized as the leading head impact monitoring system for youth football leagues.  Providing affordable package options and an easy-to-use system, make Athlete Intelligence the perfect option for youth leagues.  Most commonly, youth leagues focus on the Athlete Intelligence Top 5 reports which allow coaches to identify top contributors of crown of head impacts and the top contributors for total impact counts.  When Coaches identify these players, they can then spend more time adjusting their technique and making sure they are practicing with safe form.  Programs that use the Athlete Intelligence head impact monitoring system have been able to reduce impact workloads by 29%.

About Athlete Intelligence:
Athlete Intelligence is a pioneering technology company focused on providing innovative solutions for enhancing athlete safety and performance. Through its advanced wearable sensor technology and data analytics, Athlete Intelligence offers comprehensive head impact monitoring and performance tracking systems for contact sports. By enabling real-time insights and actionable data, Athlete Intelligence is transforming the way youth football programs approach player welfare and skill development.
Athlete Intelligence's mission is to make a positive impact on the sports community by prioritizing player well-being and providing coaches, athletes, and parents with the tools they need to make informed decisions. The company's commitment to innovation, safety, and performance has earned it recognition as a trusted partner for athletic organizations seeking to optimize their athletes' potential while prioritizing their health.