Talkin' Sports Tech with Grove City Midget Football
The Impact that Helmet Sensor Technology has on the Grove City Midget Football Players and Coaches
Ric Blanchard has been the President of the Grove City Midget Football club for 14 years.  A club built on the foundation of offering an environment that puts smiles on the kid's faces and allows them to excel.  Since 2011, the Grove City Midget Football Club has been an active member of USA Football with all Coaches 'Heads-Up' trained and certified.  Ric and his club feel it is important to always be aware of how the game of football is evolving and to explore new ways of offering a high-performing atmosphere while keeping their players safe.
In 2022, Grove City Midget Football signed a preferred partnership agreement with Athlete Intelligence and became the first league in Shenango Valley to add helmet sensor technology.  As Ric and the Grove City Midget Football Club enter into their 2023 season, we reflect back on the impact that Athlete Intelligence had on their Coaches and players.
Your Name:  Ric Blanchard
Your Position:  President Grove City Midget Football Club
Number of Years in Profession:  14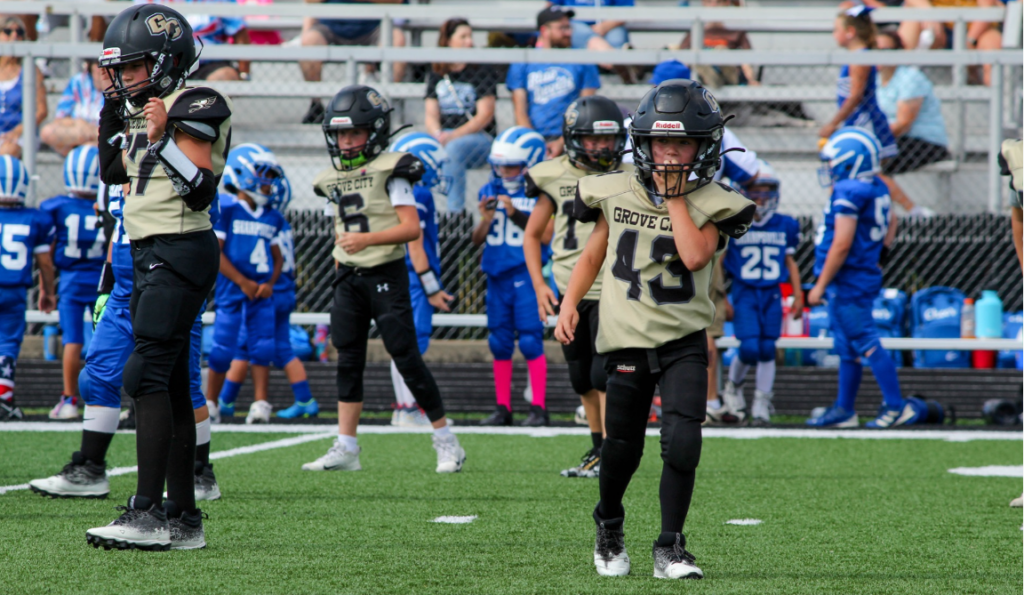 WHAT MADE YOU WANT TO GET INVOLVED WITH ATHLETICS? 
My daughters wanted to play baseball, so I decided to coach them to be with them more and be more involved in their activities.  As they grew older their activities changed to cheerleading, which is how I got involved in the football program. I wanted there to be a good, safe place for them to enjoy their activities.
WHAT DO YOU ENJOY MOST ABOUT BEING INVOLVED IN ATHLETICS? 
Watching the kids improve as the season progresses. Seeing the smiles on their faces when they succeed.  Seeing them several years later playing on Friday nights, and even a few on Saturday afternoons.
DESCRIBE HOW YOUR PROGRAM HAS TAKEN INNOVATIVE STEPS TO IMPROVE ATHLETE SAFETY AND PERFORMANCE OVER THE YEARS. 
We started by becoming involved with the USA Football "Heads Up" program. We ensured our coaches were certified and educated to teach the players proper techniques. We started replacing our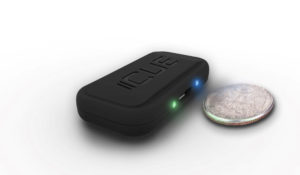 older helmets with the Riddell Speed Flex helmets to give them an additional layer of security. This past season we worked with Athlete Intelligence and had their sensors in every helmet of our older team. The data helped us find where we may be deficient in certain aspects of blocking and tackling and helped us reeducate the players on proper technique. Utilizing these 3 things has drastically reduced the number of injuries and all but eliminated the number of concussions we've had over the last 7 or 8 years.
WHAT WAS YOUR INITIAL REACTION AFTER FIRST BEING INTRODUCED TO THE ATHLETE INTELLIGENCE HEAD IMPACT MONITORING SYSTEM?
I'm a firm believer that you can never have enough knowledge when it comes to making the game safer for the kids. The more you know, the better you can help them improve.
WHY WAS IT IMPORTANT FOR YOU TO START TRACKING HEAD IMPACTS?
We thought of it as another tool in our belt to improve the game and make it safer for the players.
WHAT HAS BEEN THE MOST VALUABLE INFORMATION YOU'VE BEEN ABLE TO GATHER FROM USING THE ATHLETE INTELLIGENCE SYSTEM? (TRACKING IMPACT WORKLOADS, REAL-TIME ALERTS, TECHNIQUE IMPROVEMENTS?)
We've been able to see the location and direction of the impacts to determine head position at the point of contact. This helped us see which players might need extra help during certain drills. It also gave the parents some peace of mind that we are willing to try anything to keep their kids safe.
WHAT FEATURES OF THE ATHLETE INTELLIGENCE SYSTEM HAVE BEEN MOST USEFUL? (ANALYTICS, REPORTS, REAL-TIME DATA?)
The reports are helpful to see the big picture, but the real-time data enables us to immediately check a player and determine if medical attention may be necessary.
WHAT IS ONE THING YOU GATHERED FROM THE ATHLETE INTELLIGENCE SYSTEM THAT YOU WOULDN'T HAVE BEEN ABLE TO GATHER IF YOU DIDN'T HAVE THE SYSTEM?
I don't think we realized the amount of contact certain positions had versus other positions. This information enabled us to adjust our practice plan to reduce the amount of contact for those positions.
DO YOU THINK THE ATHLETE INTELLIGENCE SYSTEM WAS A GOOD USE OF FUNDS?
I believe so. The coaches who seemed more involved in using the technology would agree.
WHAT IS ONE MESSAGE YOU WOULD LIKE TO TELL OTHER PROGRAMS THAT HAVEN'T BEEN INTRODUCED TO HEAD IMPACT MONITORING OR ARE CONSIDERING IT?
You'd be doing a disservice to your program if you didn't at least look into it.
About Athlete Intelligence
Athlete Intelligence is a head impact monitoring and sensor technology subscription service for sports teams.  We combine wearable technology with simplified data analytics to provide summarized reports that highlight player performance and safety improvement opportunities.  Athlete Intelligence offers head impact monitoring and sensor technology services to youth, high school, and college-level programs. For more information on Athlete Intelligence, please visit:  www.AthleteIntelligence.com