7 Fundraising Ideas for your Head Impact Monitoring Solution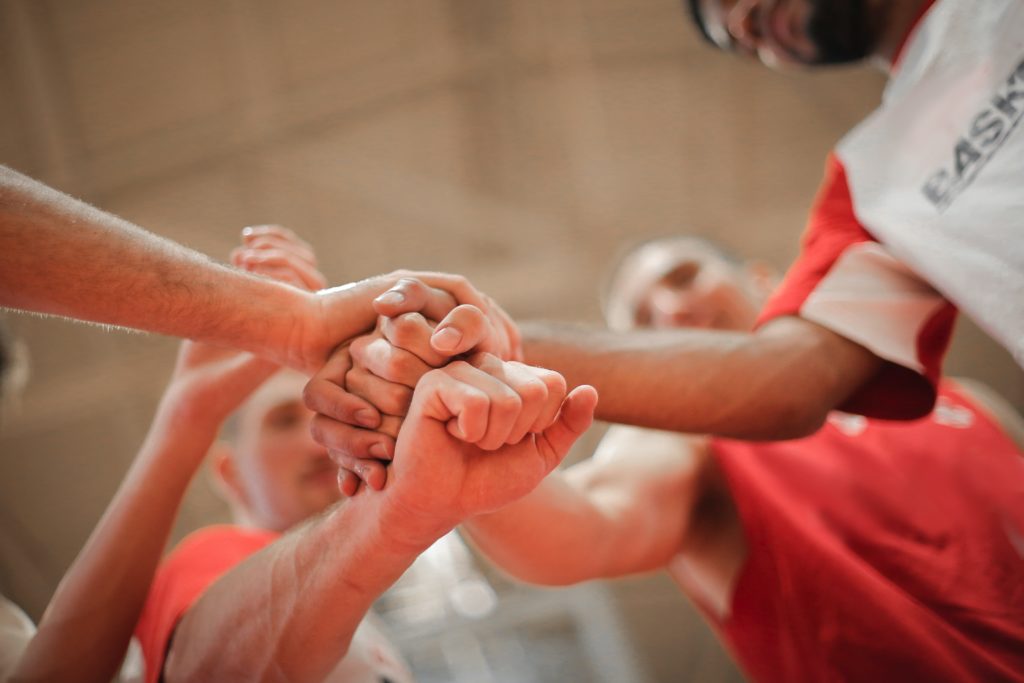 Fundraising Ideas Any Sports Team Can Use When Implementing The Athlete Intelligence Head Impact Monitoring Solution
Head Impact Monitoring continues to be an emerging piece of equipment as contact and collision sports are looking for the best ways to measure and manage head contact exposure levels for athletes to help keep them safe.  For many Youth and High School Football, Lacrosse, Hockey, and Women's Soccer teams, the need for head-impact monitoring has never been more needed, however, when evaluating new equipment it often involves new costs.  In some cases, new equipment costs can become an expensive budget line item when approaching a new season.  To help overcome the barrier of budgets, at Athlete Intelligence we have found 7 successful traditional and non-traditional ways Youth and High School Sports Teams can think outside the box to fundraise money which can be used to implement the Athlete Intelligence head-impact monitoring solution.  So the next time you ask yourself, "How will my team be able to afford this?" make sure to review the below.
Listed below is what we have seen as the best and most successful traditional and non-traditional methods of funding you Head Impact Monitoring Team Solution.
TRADITIONAL METHODS:
There is no shortage of ways for Teams to raise money as they prepare for an upcoming season.  At Athlete Intelligence, we want to help share some of the traditional methods that have worked very well for teams who want to implement a head-impact monitoring solution, but do not always have the money readily available.  One common theme with many of these methods is to build awareness about your head-health initiative and why you are raising money.  People will always support the future of athlete safety.
1.ENGAGE WITH BOOSTER CLUB
Booster Clubs are an organization that is formed to support athletic programs.  In most cases, members of the Booster Club are parents of the student-athletes they support.  The goal of Booster Clubs are to help the student-athletes, Coaches, and sports program as a whole with the needs and wants of those teams.  Most commonly, these needs and wants come in the form of new equipment.
At Athlete Intelligence, we find there is a key alignment between the parents involved in the Booster Clubs and student athlete head-health safety.  When Booster Clubs become aware of the actionable insight Athlete Intelligence provides as a solution to promote head-safety, the Booster Club will get involved and develop a plan to outfit all student-athletes with monitoring devices.  If you would like to schedule an online educational demo between your Booster Club and an Athlete Intelligence Team Member, you can schedule one here: https://www.athleteintelligence.com/schedule-demo/
2.SPONSORSHIP OUTREACH
Both local and national business surrounding the community have been a proven model for fundraising needs.  Many business have an organizational focus to help their surrounding community and a sponsorship is often a source businesses can use to help programs in needed while also continuing to build brand awareness in their community.
At Athlete Intelligence, Sponsorship outreach has been a very successful way for teams to raise enough money for their head-impact monitoring system.  When business are aware of the additional focus you plan to place on head-health safety, there becomes more of a mission for business to want to get involved.  Benefits of having their logo in a handout or on signage are great ways to build brand awareness, however we have seen more success when business can talk about their mission to improving the safety of young athletes through head-impact monitoring.  Also, did you know business can brand their logo on our VECTOR MouthGuard?
3.ONLINE FUNDRAISING 
Traditional local fundraising remains a secure method for building local community and awareness of your sports organization while still being able to raise money.  However, Online Fundraising, provides teams the ability to reach family and friends nationally in order to significantly increase fundraising adoption.  Programs who have embraced online fundraising platforms to spread their message nationally have been recognized of raising between $50,000 – $75,000 dollars.  The reach a team has nationally will tend to out perform the reach they have locally.
At Athlete Intelligence, we have partnered up with a few Online Fundraising companies we feel will give you the national reach you need when raising funds for you head-impact monitoring solution.  Here are a few of our favorite:
4.ALUMNI DONOR PROGRAMS
Ex-Athletes who have played for a particular team or organization, will always be a part of that organization.  There is a life-long bond athletes have to their teams.  This is often why Alumni and Donor programs become a great way for ex-athletes to give back to their old teams in order to be a part of building the organizations continued future.
At Athlete Intelligence, we have seen teams become very successful when building a donor program and engaging with ex athletes to give back.  Because of how relevant head-health safety is, donors become instantly involved for wanting to see their old teams innovate and implement a head-health safety initiative.  Don't be surprised when you hear them say, "I wish we had this when I played."  We hear it all the time.
NON-TRADITIONAL METHODS:
Non-Traditional methods are often ideas you wont find when thinking about the best ways to raise money for new equipment purchases.  In many cases, they become most successful and leave you asking yourself, "Why didn't I think about this earlier?"  Our goal below is to help highlight new ideas and approaches to source funding for your head-impact monitoring solution.
5.INSURANCE SUBSIDY PROGRAM
Athlete Intelligence has teamed up with Munich RE, one of the nations largest insurance and reinsurance providers to High School districts and municipalities.  Together, we are aligning our efforts to help remove cost barriers for Sports Teams who are wanting to improve the safety and performance of their athletes.  Through our partnership with Munich RE, together we offer an instant subsidy discount if you currently purchase insurance through a Munich RE broker.  To see if you instantly qualify for the insurance subsidy discount, submit you High School Name here, https://www.athleteintelligence.com/insurancesubsidy/
To learn more about our efforts with Munich RE, check out our blog post, Athlete Intelligence and Insurance Companies Take A Step Towards Safer Student Athletes.
6.STEM/TECHNOLOGY BUDGETS
Both STEM and Technology budgets have been a popular way for High School Programs to access funds outside of their traditional Athletic Budgets.  When accessing these funds, it creates a great way to also bridge the gap between academics and athletics by providing an opportunity for those not involved in sports, to now be on the sidelines.  To read our Case Study on Middletown High School and how they used their STEM budget to pay for the Athlete Intelligence Head-Impact Monitoring Platform,
7.GRANTS
There are many grants each year that become available to sports organizations both at the Youth and High School level that can be put towards new equipment costs.  These grants can often times cover all costs, or be part of a matching program for with the team raises.  Most noticeable grants come from professional organizations and recognizable non-profits.
We hope the above list has provided new solutions on how you can fundraise your Athlete Intelligence head impact monitoring solution.  Like many paths in life, if there is a will, there is a way.  Let us help make sure each sports team has the highest level of care for student athlete safety.  Because today, head-health safety is most important.
__
About Athlete Intelligence
Athlete Intelligence is a leading sports technology and data analytics company located in Kirkland, Washington.  Through a variety of wearable sensor options, Athlete Intelligence provides teams the ability to track the location, count, and severity of each impact sustained, allowing teams to use the data collected to improve athlete technique, manage head-impact exposure, and reduce the risk of injury.  For more information on Athlete Intelligence, please visit:  www.AthleteIntelligence.com