Okanogan High School Football Adds Helmet Sensor Technology to Track Head Impact Workloads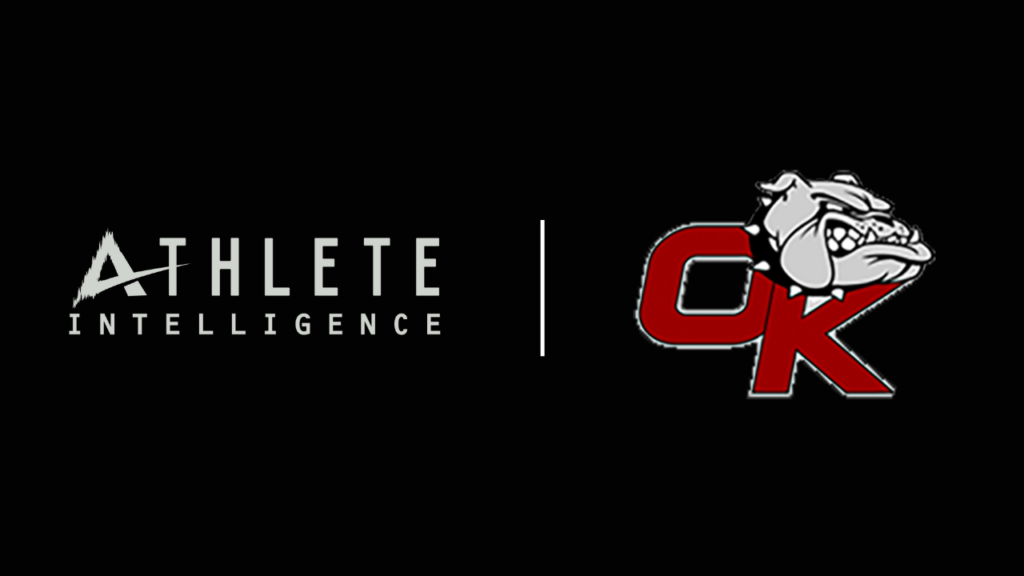 Bulldog Football Signs 3-Year Agreement with Athlete Intelligence Selecting the CUE Sport Sensor as Helmet Sensor Technology for All Players
Okanogan High School Football (WA) has signed a 3-year agreement with Athlete Intelligence, selecting the wearable technology company as their head impact monitoring and performance tracking partner.  Okanogan High School Football finished the 2021/2022 season with an 11-1 record and finished with a 5-0 record in the Central Washington B League Conference.  Each athlete on the Okanogan Football team will have an Athlete Intelligence CUE Sport Sensor inside their helmet, allowing Athletic Training staff to track the impact workload and head impact location patterns from each session.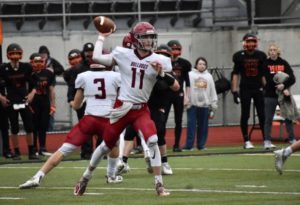 When asked about the details behind the decision to add helmet sensors, Head Athletic Trainer Whitney Cowan said, "I really like the idea that there is real-time data that I can easily access and read for each player.  It is like another set of eyes for me and will assist me in seeing which players need more help with their form, technique, and education," Cowan adds. "The fact that it aids in performance is an excellent bonus."
The CUE Sport Sensor is a small sensor that gets placed inside the player's helmet.  During a game or practice session, every head impact is recorded along with the time it occurred, where on the head it took place, and how hard of an impact it was.  Following the session, impact data is downloaded wirelessly through a mobile phone.  As impact data downloads, reports are produced to highlight important trends like top players with the most amount of head impacts and players who sustained the hardest hits.  These reports can be viewed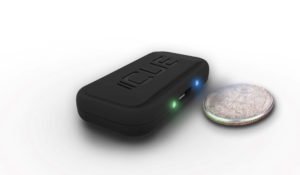 in the Athlete Intelligence Web Platform or e-mailed directly to the Team Coaching and Athletic Training staff.
To help secure funding, Okanogan High School qualified for the Athlete Intelligence Insurance Subsidy program which offers instant discounts paid for by their insurance provider.  Okanogan High School secured the remaining balance through their local tribe.
"When we first started speaking with the Okanogan Athletics Department, it was the first time they had ever been introduced to this technology and they were instantly supportive of how it be a safety resource for their staff," said Andrew Golden, Director of Business Operations at Athlete Intelligence. "From the Atheltic Trainer to the Coaching staff, and to the Athletic Director, this program embodies a high-performing environment.  We knew this technology would help them take player performance and safety to the next level," Golden adds.
The decision to implement head impact sensor technology for the Okanogan Football team was a no-brainer.  The Athletic Department always wants to be utilizing the best methods to keep players healthy.  The recent update from the National Athletic Trainers Association's position statement encouraging teams to implement sensor technology as a tool to identify and correct head-first contact helped solidify the decision.
_
About Athlete Intelligence
Athlete Intelligence is a head impact monitoring and sensor technology subscription service for sports teams.  We combine wearable technology with simplified data analytics to uncover key training opportunities to improve a player's performance and head safety.  Athlete Intelligence offers head impact monitoring and sensor technology services to youth, high school, and college-level programs.