7 Things You Never Knew About Lacrosse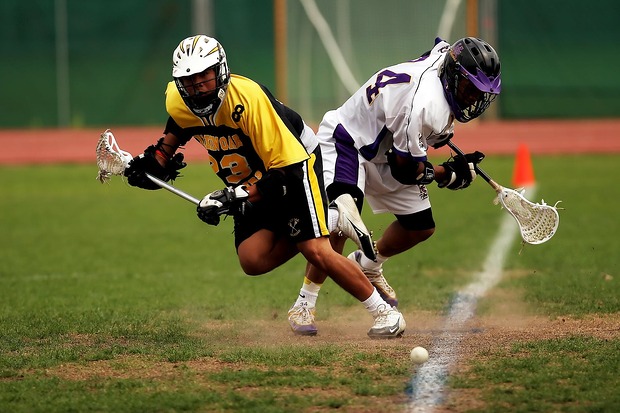 Lacrosse is the fastest-growing High School sport in the nation, but what you do not know about the game may surprise you. Here are 7 fun lacrosse facts:
7. Fastest Game On Two Feet
Lacrosse has often been called "the fastest game on two feet" because of how quickly the ball can be moved across the field. The game is so fast that sometimes you may not even see where the ball is until somebody scored a goal. According to LAX World, "In 2009, the fastest a lacrosse ball has ever been shot was broken by Paul Rabil. His shot was a recorded 111 mph. If that sounds amazing, just wait. His record was broken four years later by Mike Sawyer in 2013, where he smashed Rabil's record with an LAX ball at 114 mph at the same event."
6. The Oldest Sport In North America
Lacrosse, first played by the Cherokee, Iroquois, and Onondaga nations, has been around since the 1500's. One of the earliest reasons Native American lacrosse was played was to settle disputes and prevent war between nations.
5. Several Sports Rolled Into One
Lacrosse has been described as being like soccer, hockey, and basketball all rolled into one. Like soccer, it's performed on a field; like hockey, it's played with sticks; and like basketball, lacrosse requires players to be quick on their feet and put the ball into the net.
4. There Are Four Different Types
The sport has four versions that have different sticks, fields, rules and equipment: field lacrosse, women's lacrosse, box lacrosse and intercrosse. Field lacrosse is played on a grass or turf field.The rules of women's lacrosse differ significantly from men's lacrosse, most notably by equipment and the degree of allowable physical contact. Box lacrosse is played in a hockey-type arena, and involves more contact because it's a smaller space to play. Intercrosse, or soft stick lacrosse, is a non-contact form of lacrosse with a standardized set of rules using modified lacrosse equipment. Soft stick lacrosse is a popular way to introduce young athletes to the sport.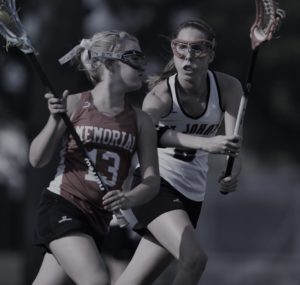 3. Lacrosse And The Olympics
Lacrosse has only been officially played at the Olympics in 1904 and 1908; it was a demonstration sport in the 1928, 1932 and 1948 Olympics. A barrier to the game being played at the event is a lack of global participation—but there is currently a movement by The Federation of International Lacrosse to change all that, allowing the sport to return the Olympics.
2. Lacrosse Has A Number Of Different Leagues
Major League Lacrosse (MLL) was started in 2001 with six teams in the Northeastern United States. The National Lacrosse League (NLL), launched in 1987, is a box lacrosse league in North America with nine teams. And The United Women's Lacrosse League (UWLX) is an American four-team women's lacrosse league that began in 2016.
1. Popularity
Participation in lacrosse has grown a lot over the last ten years. The sport is seeing an increase in popularity among all categories, with the NCAA reporting over the last two decades a 24% increase in the number of new men's lacrosse programs and a 65% increase in new women's lacrosse programs.  Lacrosse is the fastest-growing high school sport in the nation. As its popularity has increased, so has its injury list. Every year, lacrosse players of all ages are susceptible to head-related injuries and more importantly, concussions, during games and practices.
Overall, Lacrosse is a fairly moderate risk sport, but can be known for common minor strains, sprains, and bruises.  More significant injuries can include knee injuries, ankle injuries, and even concussions.  With all contact and collision sports, like lacrosse, it is always recommended to wear appropriate equipment.
About Athlete Intelligence
Athlete Intelligence is a leading head impact monitoring and performance tracking solution for team sports.  Through wearable devices, Coaching and Athletic Training staff take a data driven approach to improving athlete safety and performance.
To learn more about Athlete Intelligence: